With 19 trophies between them, two colossal sides with Champions League pedigree meet at the Stade de France this Saturday. Who will be crowned European champions of 2022, Liverpool, or Real Madrid?
The Champions League is one of football's most prestigious competitions. For players, fans, and clubs alike, it is the pinnacle of sporting achievement.
When pressure is magnified, players respond with moments of magnificence or madness. Champions League finals have brought us iconic footballing history that's spoken about today with delight and despair.
Familiar Foes
This was the case when these two sides went head-to-head in the 2018 final. It was a match that'll be talked about for decades. The game finished 3-1, with Real Madrid the eventual winners. After the final whistle was blown, there were many, many talking points.
An infamous challenge from Sergio Ramos resulted with superstar Mohamed Salah being substituted in the first half. The Egyptian is motivated for payback. In an Instagram post following their semi-final victory, he said, "we have a score to settle".
Gaffes & Genius
Calamity from Karius in the second half saw the goalkeeper throw the ball against Benzema's foot to open the scoring. Mane was able to prod home an equaliser 4 minutes later to keep the English side in the tie.
Then there was a spark of magic. Gareth Bale scored arguably the greatest goal the Champions League has ever seen. An outrageous overhead kick flew past Karius to make it 2-1.
Then there was a flash of misfortune. A second howler from Karius gifted Bale a second goal. A speculative effort was flapped at by the hapless keeper. The ball trundled into his net. Did the occasion get the better of him?
New Faces, Same Ambition
Los Blancos won their 13th Champions League trophy after a pulsating 90 minutes in Kyiv. Since then, both sides have undergone changes. Liverpool prioritised a goalkeeper and signed Alisson from Roma. Cristiano Ronaldo left Real Madrid but the Brazilian wonderkid, Vinicius Junior, has been making a name for himself.
There's been plenty of transition, so how will this final play out? A look at each sides journey to the final could give us an indicator of who to look out for.
Conquering All of Europe?
In the first leg of their quarter final tie, Liverpool travelled to the Estádio da Luz and beat Benfica 3-1. Getting a goal was newly signed forward Luis Diaz. His skills and tenacity have made him a fan favourite. Konaté who was brought in to galvanise Liverpool's defence was also on the scoresheet.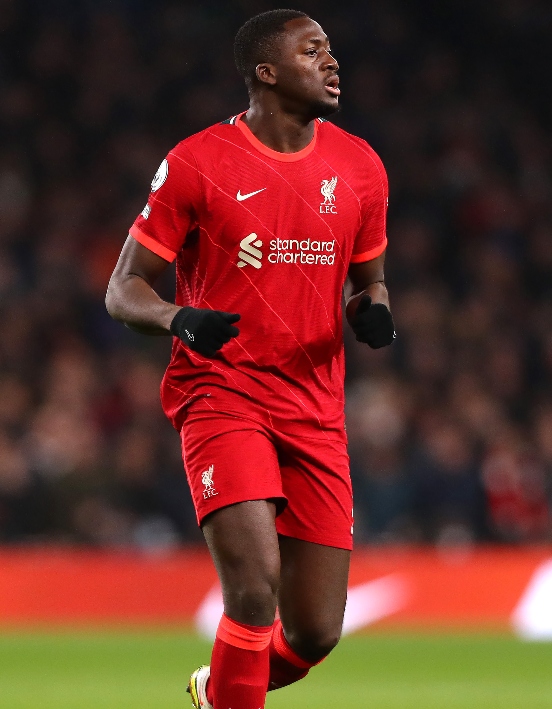 Konaté's goalscoring form continued in the second leg in a game that finished 3-3. There were two goals from Roberto Firmino as well as two assists from Tsimikas, an attacking left back signed in 2020.
Liverpool's first leg in the semi final was straight forward. A 2-0 win at home with goals coming from a deflected Henderson cross and one from in-form Mane. Villareal gave them a scare in the second leg, the game was 2-0 at halftime to the Spanish side. Klopp's men came out firing in the second half. Goals from Fabinho, Diaz and Mane ensured the Reds' were on their way to Paris.
Real's Rocky Route
Real Madrid's path wasn't as smooth. A Karim Benzema hattrick in their first leg saw Real Madrid finish 3-1 winners. In the return leg at the Bernabéu, Chelsea gave an inspired effort. The match finished 3-2 to Chelsea after extra time, but Madrid progressed to the semi-final on aggregate.
Manchester City stood in the way of Real reaching a final, and with a goal from Kevin De Bruyne inside 2 minutes, it looked to be a long night for Ancelotti's men. It was end-to-end action that finished with City the 4-3 victors.
Somehow, the second leg was more dramatic than the first. Mahrez scored in the 73rd minute, and it looked like City would be heading to the final. In a miraculous turn of events, Rodrygo scored in the 90th and 91st minute to take the game to extra time. In the 95th minute, Benzema converted from the penalty spot for Madrid to progress to the final.
Tears or Lifting Big Ears?
Each team has fresh and familiar faces. They will share the same dream, to become a Champions League winner. Who are you backing to have their name engraved onto the trophy and etched into football history?
For all the latest shirts, kits, and stacks more, take a look at our range of football essentials by clicking here.
@JDFootball is where it's at for all the latest news and exclusive content. Make sure you're following!
Next Article
JD FOOTBALL | September 1, 2023
Just Landed: Arsenal 2022/23 Home Kit