Whether it's the busy city life you're chasing or you're escaping to your happy place, Napapijri is delivering a brand-new collection that's all about the outdoors.
Ready for all your spring and summer explorin', they're callin' you to be bold and authentic with a fresh range of apparel for men.
Curious about the new collection? Stay locked in for our highlights.
Sun-Ready Tones for Urban Roams
From pastel blue to midnight navy and crisp white to muted grey, Napapijri has the essentials covered for your day-to-day 'fits. Whether you're taking shade in the park or soaking up the rays, stay comfy for all your plans with the latest tees, shorts, sweatshirts and hoodies.
As well as classic crewneck collars and adjustable drawcord ties, the JD-exclusive Belk Sweatshirt and Nelk Shorts also feature a peak-inspired zippered cargo pocket for an added utility edge – perfect for securing your phone, keys and wallet.
Stamped with understated branding and bold mountain graphics across the range, they're making sure comfort is their top priority with super-soft cotton, while ribbed detailing supports the shape.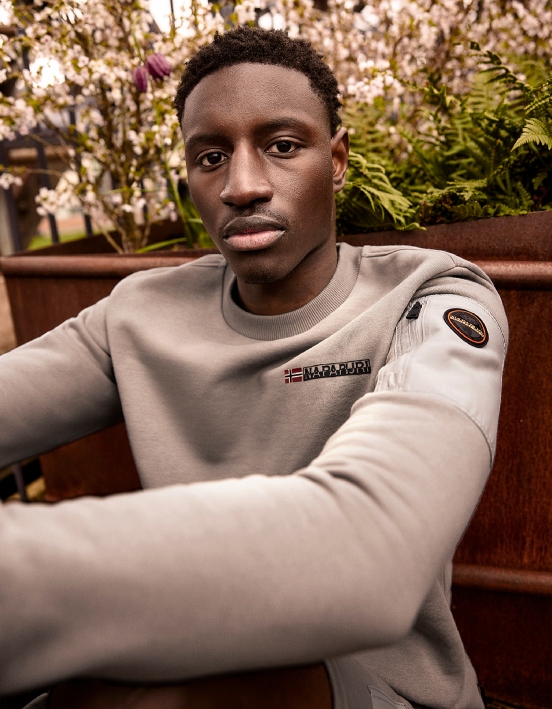 An Essential For Every Season
Always iconic, Napapijri's outdoor heritage shines through with their windbreaker collection. Adapting and evolving the classic anorak silhouette as the weather changes, they're offering extra versatility to how you rep it with a full zip fastening at the front.
Pairing a water-resistant membrane with a breathable mesh lining and adjustable hems, it's offering the perfect level of coverage as the temps rise and fall.
You can keep it simple in Black or brighten up your style with the Blue Mazarine edition.
For an even lighter layer, the Arper 1/2 Zip Jacket delivers a JD-exclusive twist on the brand's classic pullover anorak. Featuring a grid-like texture across the water-resistant fabric, it's finished off with the spacious, Napapijri-branded flap pocket across the front we're so used to seeing on the Rainforest range.
Ready to express yourself this season? Update your rotation and step out with the latest men's collection from Napapijri.
Next Article
JD WOMEN | October 23, 2023
#MeInJD: The Hottest Picks