Ready to get your spook on this Halloween? Well to get you in the mood, we tricked some of our fave TikTokers, taking them to Scare Kingdom for a night they won't want to remember…
Our host for the night, Ehiz (@_ehiz), was joined by a bunch of familiar faces in JD-regular PK Humble (@pk__humble), Nife (@itsjustnifee), Shannon Wills (@shanwillsss) and Brooke Hewer (@brookeatchell), as they took on every zone in the immersive theme park.
Scare Kingdom
Rated as the UK's scariest scream park, our gang were already a little nervous before it started. To make things worse for them, they geared up with go-pros to capture every scream, shock and fright throughout the kingdom! All set up and just about ready to go, they made their way inside…
Starting in 'The Paradise Foundation', the crew joined the rebellion as The Freed Radicals infiltrated the medical facility. After some seriously scary moments, they then entered 'Dead Of The Night', where the Dark God was being summoned back to life…
With terror lurking around every corner, they then moved on to the next zone 'Gothica'. Full of supernatural beings and creatures that dwelled in the fog, there was no turning back for the gang, as next they faced 'Body Snatchers – Gunpowder Plot'!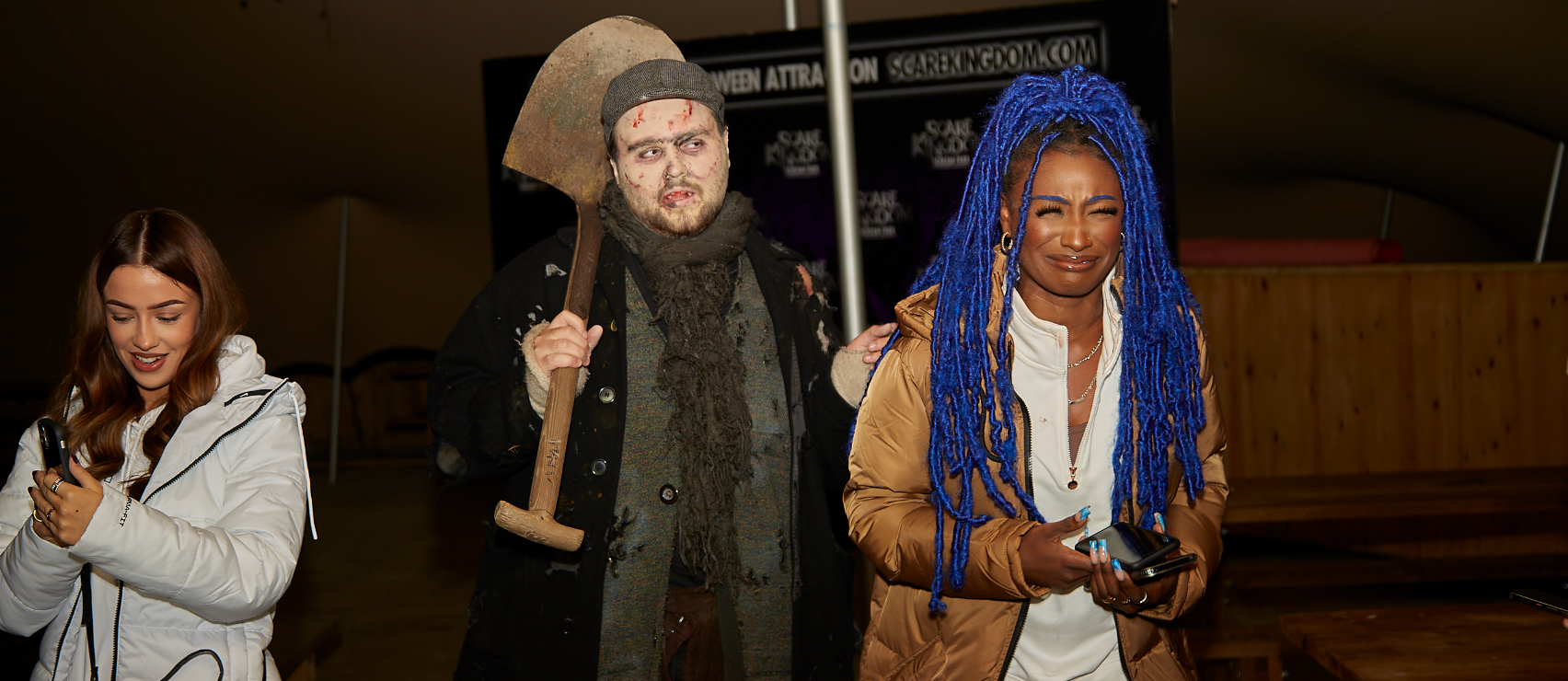 Guy Fawkes and his band made their lair in the cellars if Brimstone & Black's funeral parlour, and intent on blowing up the King and his council, our gang didn't want to get caught up with his!
After a night full of frights, the crew headed into the final zone 'Zozo's Grind House – Skin Stitcher', where they faced the infamous killer-clown Zozo. They wormed their way through the hallways of the run-down carnival, without knowing Alice Grim, the Skin Stitcher was waiting in the shadows…
View this post on Instagram
Wanna' see how the full night of terror unfolded? Head over to our IG and TikTok channels @jdofficial!
Next Article
JD OFFICIAL | November 7, 2023
WIN with Our JD Street In-App Game!