Greatness has no limits.
As part of Black Future Season, we've partnered with Jordan to celebrate greatness within the Black community.
Through re-defining greatness and Black History Month UK, we strive to acknowledge the past but understand that Blackness is much more than this. We want to expand the idea of greatness and redefine it so that it represents everyone.
To help us break this narrative, we linked up with Black change-makers that act as agents of positive change. Ojerime (@ojerime) and Knucks (knucks_music) each have their own story to tell about Black success and what it means to them.
Reppin' the freshest Jordan heat, a brand that has pioneered Black excellence for decades, they told us about their journeys and goals for the future.
Ojerime
The presence of role models in her life inspired Ojerime to be a force for change herself.
Her musical journey began in her bedroom, making YouTube covers of her favourite songs. Now an up-and-coming name in the UK R&B scene, Ojerime is vocal about using her platform for good.
Supportive family members and inspirational leaders from her youth have given her motivation to be a voice for change. She wants to be a positive influence on those growing up in her local community of Brockley, South London.
Always taught to break the mould and expand the boundaries of "pre-destined" greatness as a Black Woman, Ojerime talks openly about the music industry and mental health as a Black Female artist, with a hope of inspiring the next generation.
Knucks
After a trip to Nigerian Boarding School, grime artist Knucks took to his notebooks to open up about his life and experiences as a young Black musician.
Developing these notes into story-driven lyrics, music has become a mode of expression for Knucks. His relationship with his studio engineer and the positive influence he has as a mentor is important to him and his goal.
Knucks wants to inspire the next generation to be great by expanding the limitations of greatness and opening new pathways to success. He sees himself as that positive leader that was absent for his own youth.
Music is his way of achieving this. Giving back to his community by vocalising these issues and raising awareness of life as a young Black Man.
Jordan & Black History
A significant pillar in Black culture, Jordan's impact should not be understated.
Exploding onto television screens around the world across the '80s and '90s, MJ brought the NBA to a global audience with his incredible skill on the court. A cultural icon.
Today, Jordan continues to give back to the Black community. Michael and his brand seek to raise awareness of social and racial inequality, by funding solutions and investing in communities, education and reform.
Because everyone deserves to be great.
You can check out our full Jordan range right here.
Next Article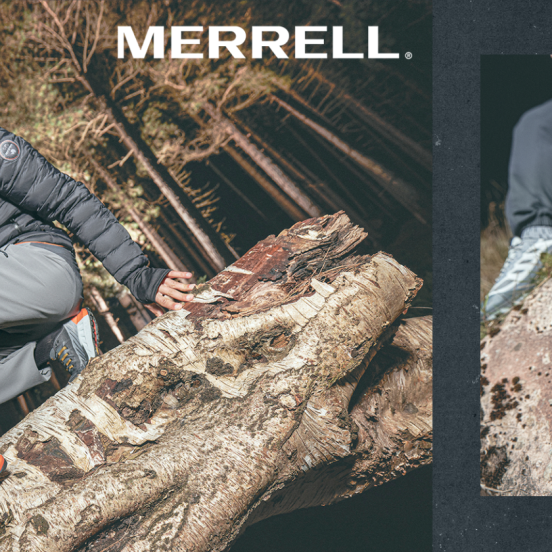 JD OFFICIAL | November 7, 2023
Lace Up For The Trails With Merrell