We're getting you ready for the weekend in style with a fresh episode of our hit trivia show 'Pay the Cost'! And this time, we're switching it up…
Not seen 'Pay the Cost' before? We've got you! Our special guests face off in a game of general knowledge, taking it in turns to ask other multiple-choice questions. Each set of questions is tailored to their personalities, with 10 points up for grabs if you get it right.
Sounds simple, right? Stay locked in here!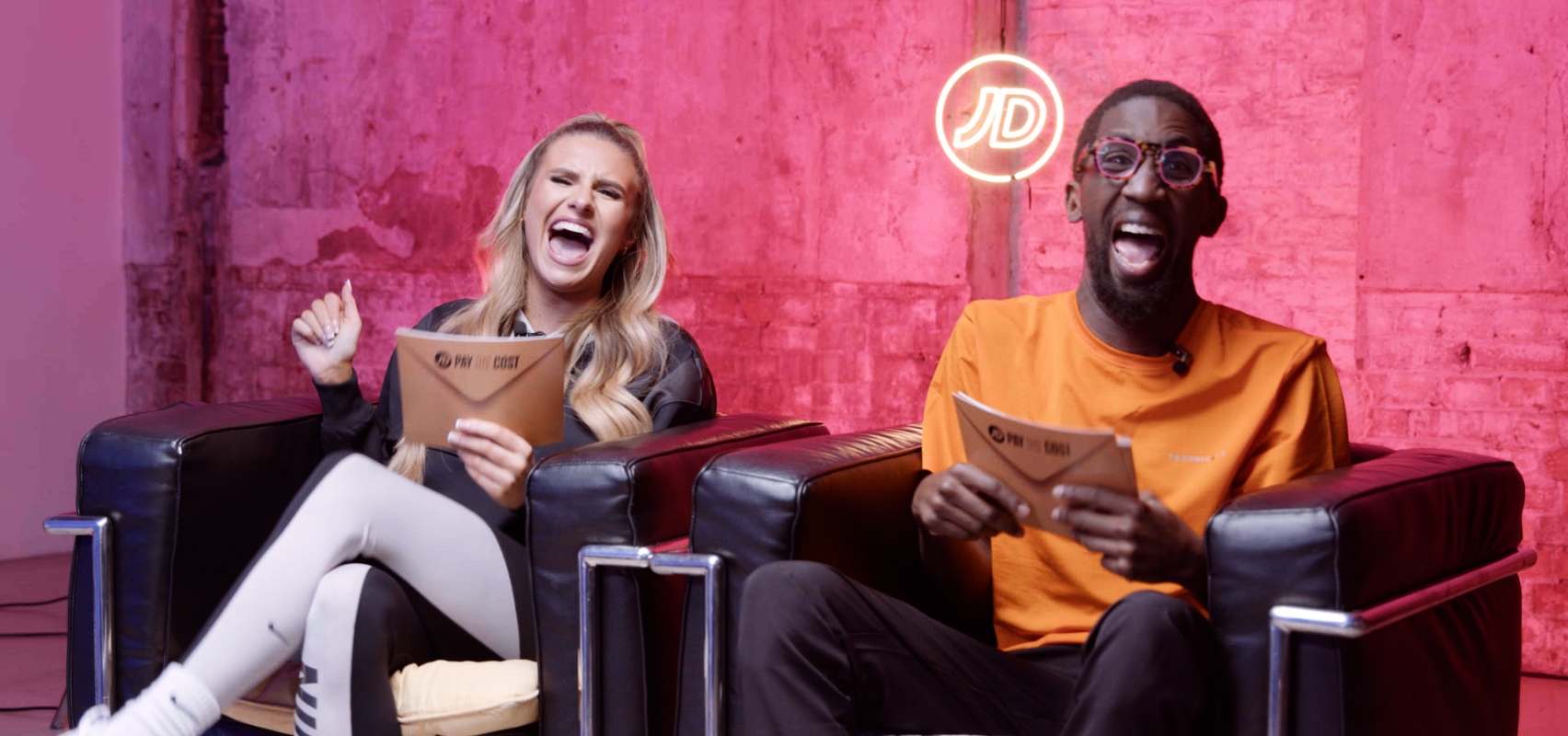 Episode 7
In the latest episode, we've got four of our JD crew together as our guy Chunkz joins forces with Harry Pinero to take on the unlikely duo of Chloe B and Specs Gonzalez.
Expect plenty of gamesmanship and banter throughout while the teams answer questions on EastEnders, Love Island, Avatar, famous footballers and more!
Will two minds be better than one? Find out how they got on right here…
For more series' featuring Chunkz, Chloe, Specs, Harry and loads of other familar faces, make sure you're subscribed to our YouTube channel, JDOfficial! And turn your notifications on so you never miss an ep.
Next Article
JD WOMEN | October 23, 2023
Trending RN: New Balance 530