Come and play FIFA 23 at our Oxford Street and Liverpool One stores!
Back yourself on FIFA? Come and show us what you've got!
For two weeks, from 24th October to 6th November, we're transforming part of our JD Stores into gaming zones, with consoles running the brand-new FIFA 23 game all day!
There'll be loads of competitive fun, with a leaderboard and winner-stays-on style games, so make sure you bring your A-game as there's stacks of prizes to be won!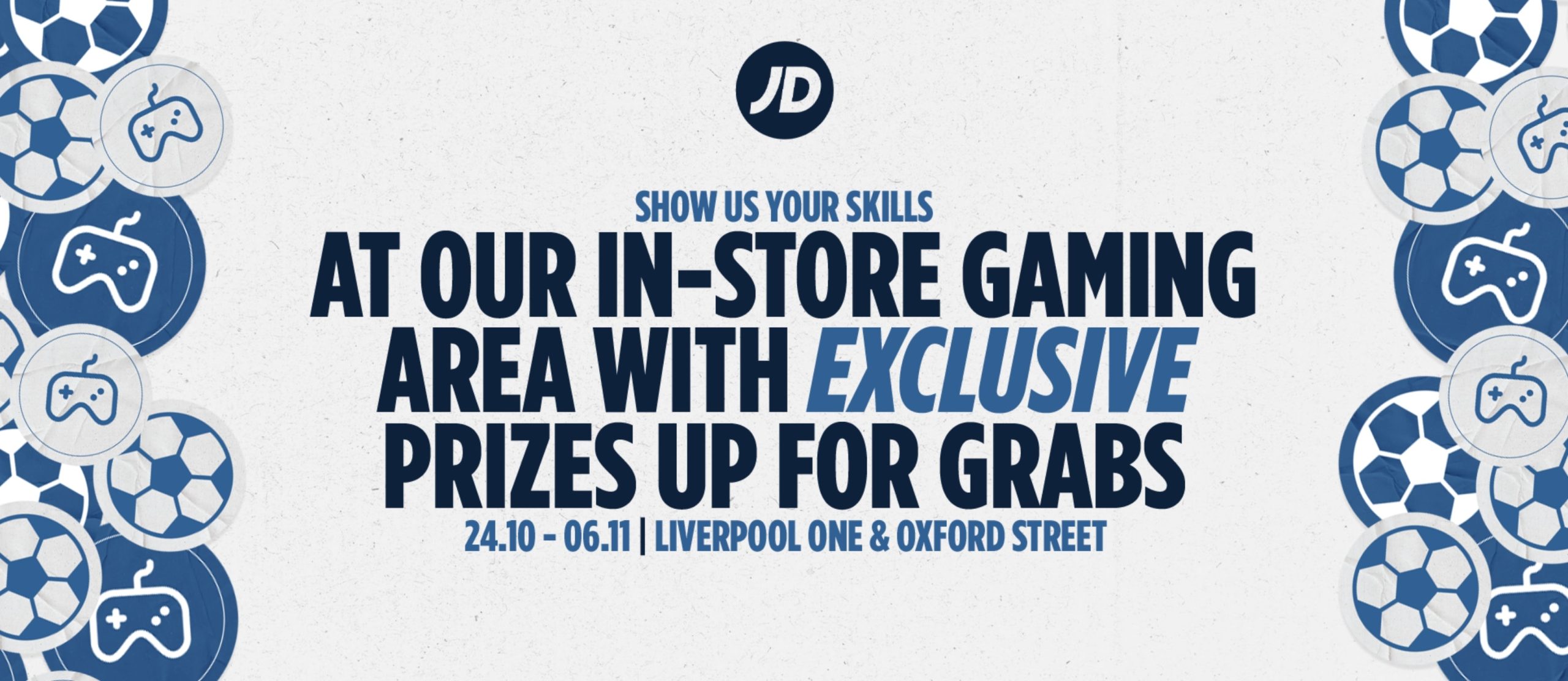 Come And Dish Out Some L's
Come and find us at either the Liverpool One or Oxford Street JD stores!
At Oxford Street, head towards the boot testing zone on the 2nd floor that we've transformed into a full gaming arena, with booths and consoles set up to play the game.
If you're heading to Liverpool One, you'll find the gaming zone on the 1st Floor by the replica kits!
Remember, our gaming centres will be set up for the next two weeks, so there's plenty of time to get yourself down and show off your skills!
Keep up with everything over on our socials @JDOfficial!
Next Article
JD OFFICIAL | October 23, 2023
JDX Week Is Back!