We're well into the winter months now and temps are startin' to plummet, so it's time to upgrade that cold-weather 'drobe with a fresh new jacket or coat to keep you toasty.
Whatever you need to protect yourself from the elements this SZN, JD's got ya' back, with the best layers around for lockin' in that heat.
Check out our range of jackets and coats below and keep cosy over the next few months!
Bubble and Padded
Fight the frost in essential style this season by coppin' this Core Down Jacket from Technicals. It's packed with down insulation for an ultra-cosy fit and features a full-zip fastening and adjustable hood for coverage that can be customised.
Girls, combat the cold in premium drip by reppin' this Puffect Jacket from Columbia. Columbia have been killin' the outdoor game for years now and they're still droppin' must-have heat that's essential for keepin' warm this winter.
If ya' lookin' for a little more coverage, the City Hooded Parka Jacket from Nike will keep you snug when the frosty weather hits. Made from water-resistant poly for a dry, comfy finish, this jacket is filled with down insulation and comes equipped with Nike Therma-FIT tech for maximum heat. It has elasticated trims to secure the fit and comes in a longer length that hits at the calf to keep you covered.
Finally, this Script Logo Padded Jacket from Champion is a cold weather essential. Stuffed with padded insulation that keeps the warmth in, this jacket has a full-zip fastening, raised collar and fixed hood.
Lighter Layers
For somethin' a little more lightweight, check out this men's Brentham Hooded Jacket from Fred Perry. Built with water-repellent poly fabric that keeps you dry at all times, it features a full-zip fastening for full coverage, with ribbed trims that optimise the fit and trap in the heat.
There's also the Extract Woven Jacket and Dusk Shell Jacket from Technicals. Both are cut from light, durable and water-resistant poly fabric for dryness, with a full-zip fastening, mock neck and hood to keep you covered. Each jacket also features a zip-up chest pocket for your essentials.
Gals, you can't go wrong with this Lightweight Long Rain Jacket from Ellesse. Built from waterproof fabric and in a long-line cut that hits just below the knees, this jacket is an essential for ya' winter 'drobe.
Junior Jackets
For somethin' a little smaller, check out this juniors' Padded Jacket from adidas Originals. This essential winter warmer is stuffed with padded insulation for conquerin' those freezing conditions, while the elasticated trims optimise the fit to trap in the heat.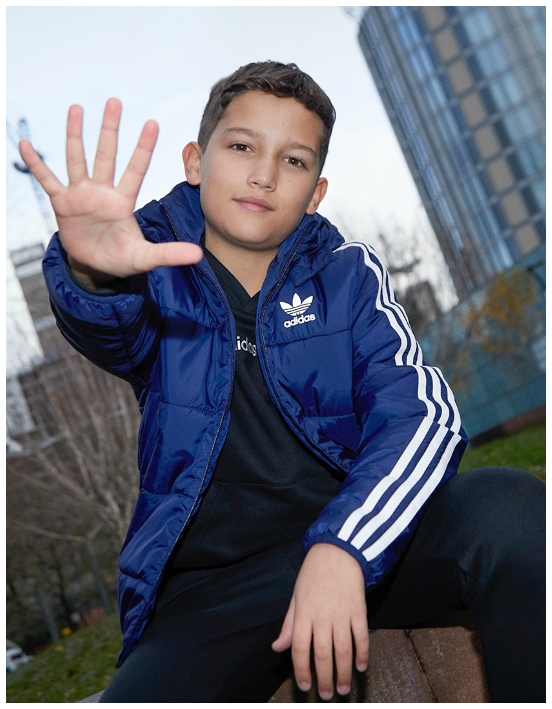 Or you could rep the Swoosh this winter by coppin' this juniors' Sportswear Padded Jacket from Nike. Ultra-thick padding keeps you cosy when the temps start to plummet, while the hood offers extra protection from the elements.
Like what you see? Lookin' for an extra layer to see out the winter? Check out our range of coats and jackets right here!
Next Article
JD WOMEN | November 2, 2023
Running Trainers: Lace Up 'N Go