Hi gals! With festival season comin' up fast, JD's asked me to put together some of my top tips for festival survival.
I've been to LOADS festivals and here's a list of the essentials you HAVE to pack if you wanna' have a mega time! Thank me later, babe.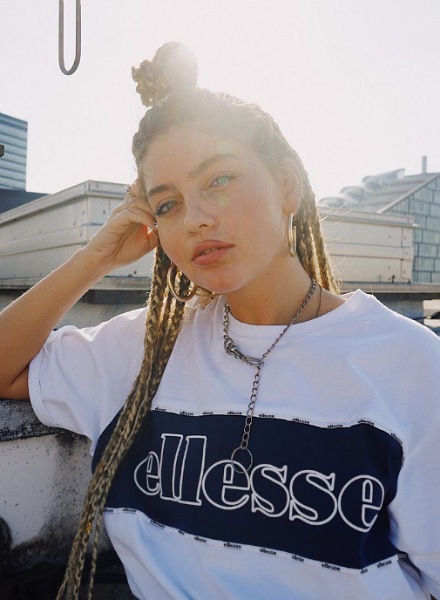 A Fresh 'Fit
Festival szn is all about switching up your look! JD is my all-time go-to and their festival edit slays. Whether you wanna' work the cycle short trend or wear that pop of neon you haven't been brave enough to wear yet, now's your chance!
A Jacket
Living in Manchester, I am TOO used to the unpredictable weather. Festivals are no diff! I'd grab a lightweight jacket so you can stay dry while dancing along to your fave artists. A hood is a bonus if you don't wanna' ruin your festi-ready braids.
A Bumbag
Bumbags are back and I'm so for it. Hands-free partying? Yas plz. My tip would be to cop a bag with a zip so you don't lose your stuff!
Walkie Talkies
Walkie talkies are my festival must-haves! They let me save my phone battery for outfit pics and insta-stories (priorities), but keep me in contact with my BFFs when they're hittin' up another stage.
Water
Dancing around in a muddy field is super fun but don't forget to stay hydrated! Super important!
Sunglasses
Sunglasses take any 'fit up a level, while hiding tired eyes after a littttle too much partying – win win! Sunny or not, these are my staples.
Boots/Wellies – or Crep Spray!
Wellies for festivals aren't exactly ground-breaking but sometimes you gotta' state the obvious. If you're wearing trainers, Crep Protect are your besties. Their Crep Spray and Wipes are absolute life sneaker savers! And the wipes are small enough to keep in your bag/pockets.
Are ya festi-ready?! Have FUN, Abbi x @abbiholden_
Next Article
JD WOMEN | October 20, 2023
JD Hits TV: Get the Look