The summer months are nearly over, but your laidback beach vibes can stay! When the sun makes an appearance and the temp's heatin' up, Havaianas have you covered.
Droppin' iconic flip flops in full family sizing, the legendary brand has a range of slip-on sandals that are built to keep your feet comfy and cool all day long.
Inspired by Brazil's fun culture and spontaneous way of life, their collection brings essential summertime style when heading to the beach, to the pool or just for everyday life.
If you want to keep it classic, look no further than the Slim range! Deliverin' lightweight cushioning for your everyday needs during the warmer months, these flip flops have a grippy textured sole for essential traction on slippy surfaces.
Want a chunkier vibe for your inner-city strolls? The Slim Platform range has you sorted. With a raised midsole that steps up your comfort when taking to the streets, the durable foam underfoot doesn't add any weight, so you'll feel like you're walkin' on clouds!
Beth (@bethmccreadie) is bringin' inspo' to her signature style with the Slim Platform Flip Flops! From loungewear to weekend-ready dresses and a linen shirt.
Need to add a little something extra to your flip flops? From sparkle straps to heritage-inspired Brazil looks, we've got all your statement sandals in a range of colourways.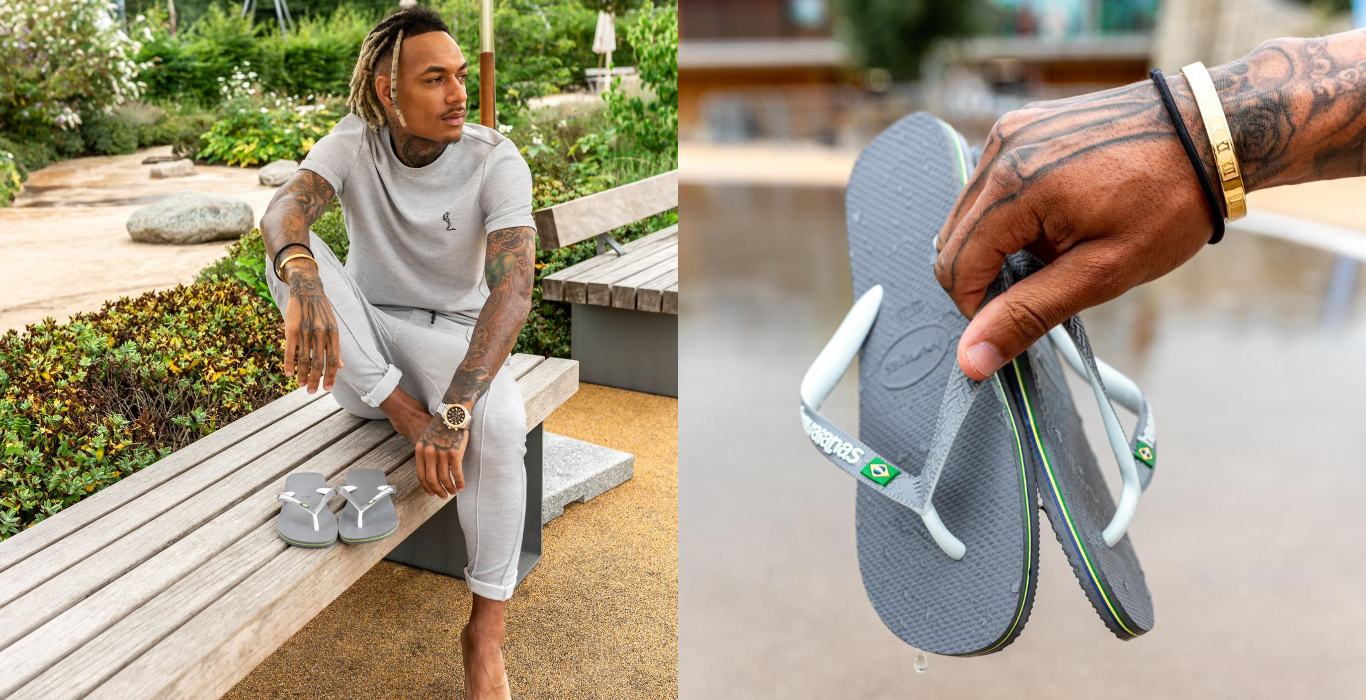 Courtney Massay (@highstreetkid91) is freein' up his feet with the Brazil Mix Flip Flops. Reppin' them with denim shorts or rolled up joggers, he's keeping it casual on the daily.
So whether you're in the garden, on a staycation or catching rays on holiday, check out the latest collection from Havaianas now!
Next Article
JD OFFICIAL | November 2, 2023
Champions League of Everything: Episode 6