It's back!
We all remember it, Michael Jordan and the rest of the Tune Squad taking on the talented basketball-playing Monstars to save themselves from getting abducted to outer-space! Now, 25 years after the original, the iconic '90s film is out today for a second edition with Space Jam: A New Legacy.
To celebrate the legendary mash up of all-star NBA players and Looney Tunes characters, SikSilk have released a limited-edition range of apparel and accessories!
The statement range showcases some of the iconic characters such as Bugs Bunny, Daffy Duck and the rest of the Looney Tunes gang as they team up with LeBron James to face the Goon Squad.
Vintage Vibes
Inspired by the OG film, the collection features laidback hoodies, relaxed-fit tees, summertime crop tops and plenty more to keep your 'fit ultra-comfy. Using a range of retro patterns such as tie-dye colourways, paint splatter styles and repeated flamin' b-ball logos for a bold look on the streets, this drop will be sure to have you standin' out.
Dose of Denim
When the time calls to style up your casual 'fit, then SikSilk have got you covered! They've dropped a washed denim jacket to layer over your hoodie, while the paint splatter jeans are signed off with embroidered basketball and Bugs Bunny patches.
Court Classics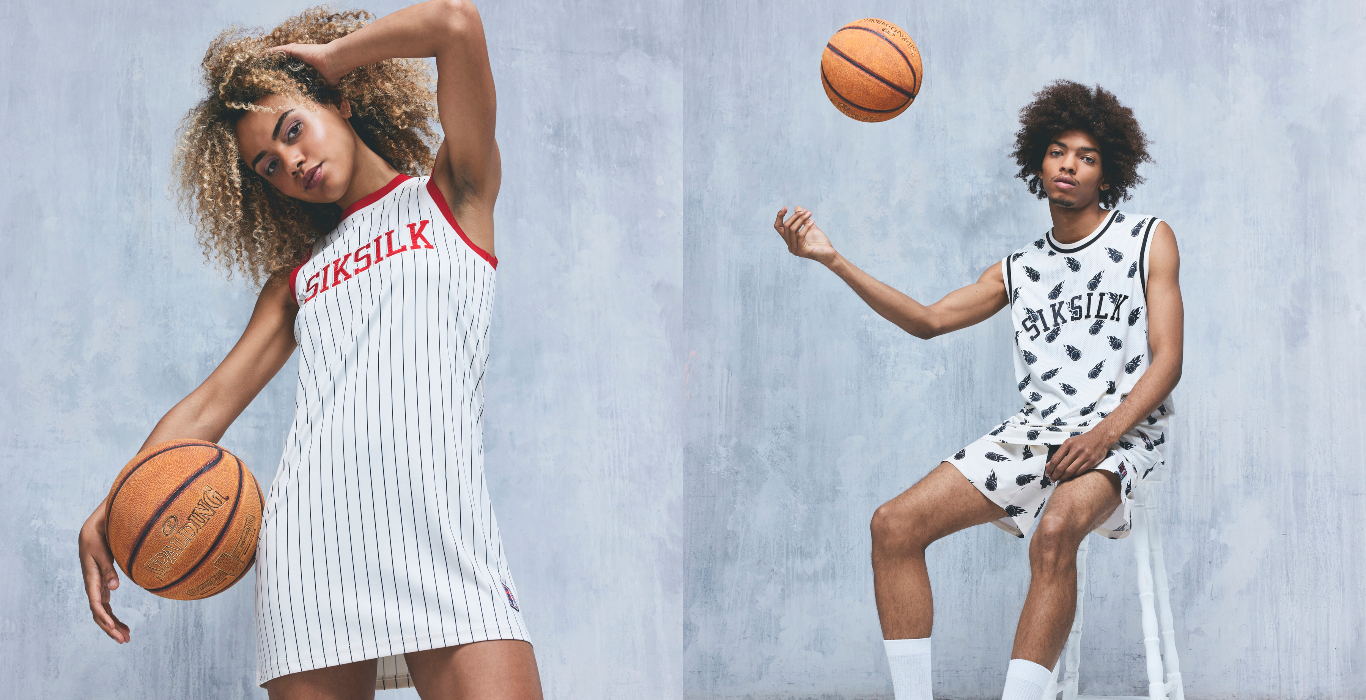 No SikSilk range can't be complete without pinstripes! Keepin' you cool all season long, they've released lightweight poly-mesh vests, T-shirts, jerseys and shorts, all with the signature print for the ultimate look when hoopin' on the court.
So whether you're practicing your skills, kickin' back with mates or stepping out for your summer plans, rep the range right here and show off your Space Jam support!
Next Article
JD WOMEN | November 2, 2023
Download Now: Love Island Fit App