So the chances are you've heard of Klarna by now…Klarna is a payment provider that lets you shop now, but spread the cost! That means if you're waiting for payday or need the latest launch but funds are low, Klarna's got you covered.
As well as letting you pay in 30 days, or pay in 3 when you shop online, Klarna's now officially launched in JD stores.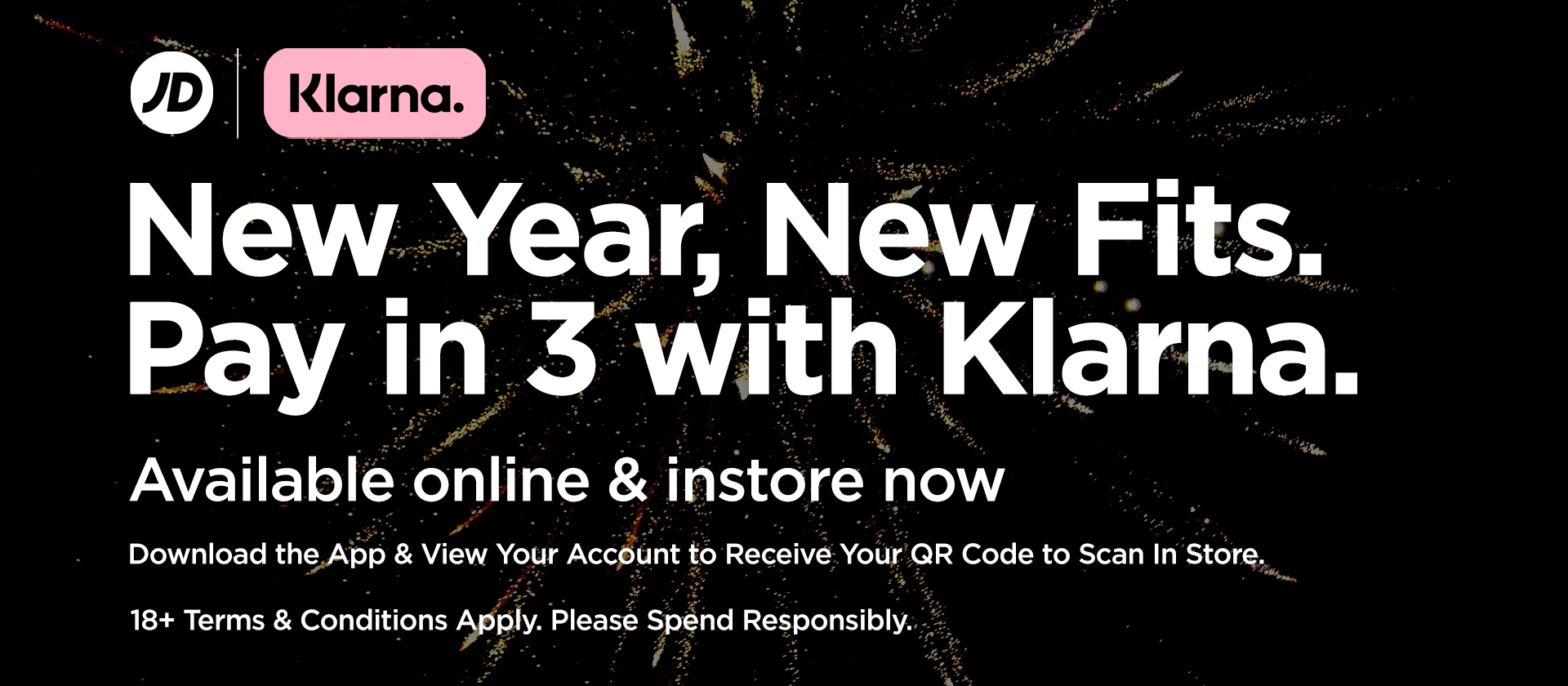 Wanna' Pay in 3?
Good news! Klarna now offers instalment plans for instore shoppers. That's means you can pick up stacks of heat instore today, then split the cost over in 3 instalments. And the best part? It's interest-free!
Whether you're treatin' yourself to the latest looks or getting ahead on Christmas giftin', Klarna's helping you be a little kinder to your bank balance by splitting your payment into equal instalments.
How It Works…
If you want to use Klarna in your local JD store, it's super easy! Just follow the steps below.
1. If you don't already have it, download the JD app.
2. Once you've chosen what you want, head to your account in the app and click 'Klarna in store'.
3. Click 'Apply Now' to get your QR code. When you're ready to pay, show your QR code at the checkout.
4. You'll be able to review your order and pay using Klarna.
5. Once that's confirmed, you're all set! You can leave the store.
What're you waitin' for? Head into your local JD store and try it! Find out more including FAQs here.
Next Article
JD WOMEN | October 25, 2023
#MeinJD: The Hottest Picks