Meet the New Kids on the Kop – the young creators and innovators who stand on the cusp of greatness heralding a new dawn for Liverpool.
Most of them you may never have heard of before. And that's the point. They are the sleeping giants of the city's youth culture and New Kids on the Kop is a celebration of their undeniable potential.
These are their stories, their streets and this is their style…
Curtis
I was fortunate to have a gift and a talent to take it further. I had people around me who could see that too, so they helped me on the right path and that is one I've stayed on to this day.
I don't know who told the media I've been at Liverpool since I was nine by the way, I was only six! It all came from my head teacher at school at the time, Mr Stewart. He gave me the platform and then my mum built me and guided me on the right path. She made me understand I needed to choose football over the streets to have the right life. She is the one that made me become so dedicated to the sport and I am so grateful.
I fell in love with the game from a kid but to be training and playing, that was all I wanted to do. I was around about 10 or 11 when I started to really knuckle down, stay off the streets and took this 100 per cent seriously.
You know at the end of the day, it is about earning points and winning trophies and that, suddenly, was where I was at. That is how it has been for years now. I think the first year when I came in, it was different, but now it's just step by step.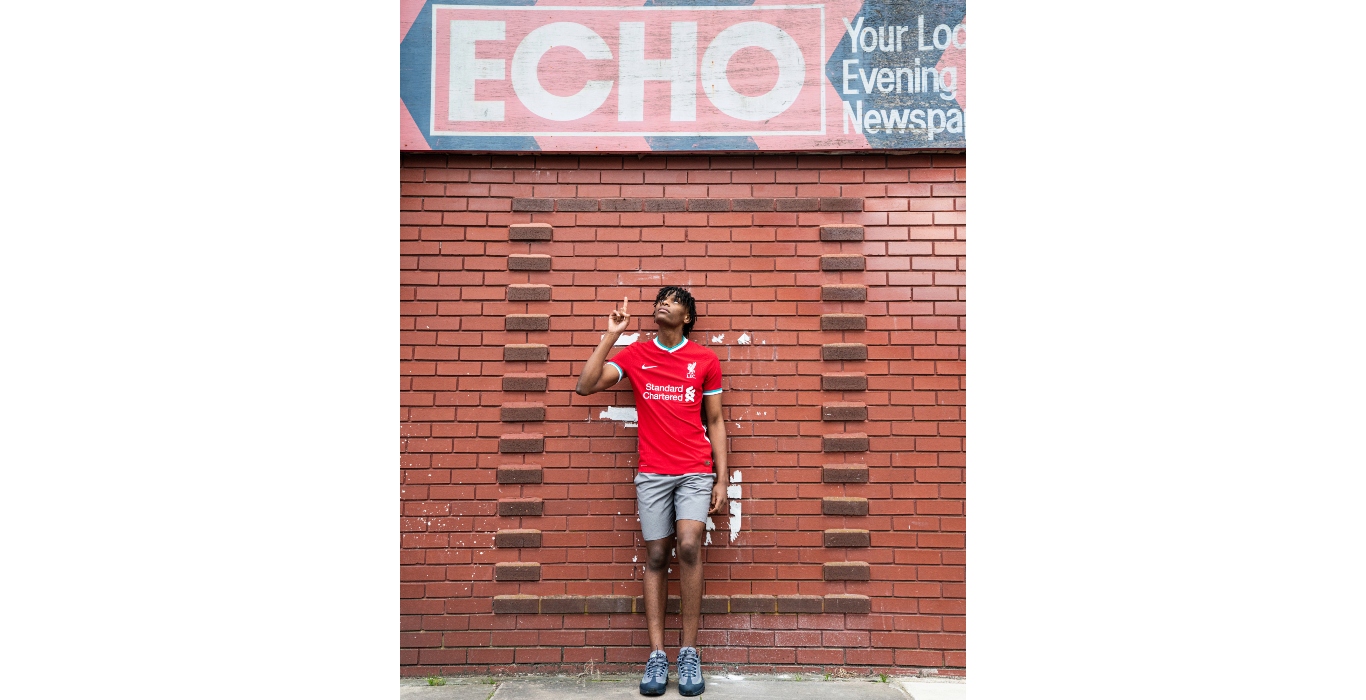 Dayzy
David Sebuyange aka Dayzy never thought he would end up making music. He describes himself as a 'rap vocal artist', his chilled-out sound fusing rap beats with old-school hip hop lyrics. Raised in a creative family the 19-year-old said:
"Growing up there wasn't as much time spent on the internet so we all used to go down to local community projects together and that helped me to become creative. Culturally, Liverpool is very inclusive. Everyone is a big community so I would say Liverpool has helped shape me into being myself, as an artist."
That's Juvey
Eloquent and intuitive, That's Juvey is a 24-year-old rapper who can reel off Greek mythology as easily as his own lyrics. Juvey, real name Kyle Owen, describes his music as 'a stream of consciousness about history and mythology'.
Raised on his dad's Scouse House records, Kyle's Ellesmere Port upbringing echoes in his music.
"Where I'm from bleeds out through the rhythms — the sounds and the accent, it's a working class rhythm."
Nutribe
Collective Nutribe is made up of members Stickydub, Yloh, and Doopsman. Bringing hip hop and boom bap to Liverpool's rap scene, the trio see their sound being inexorably linked to their home city. Stickydub said:
"I think of myself as Scouse, not British. I think Liverpool always had an alternative standpoint because of its social and political and historical themes."
Mia
'Go Off Sis' is as much a rallying cry as it is a podcast name for Mia Thornton. A self-described 'adopted Scouser', the Middlesbrough-born broadcaster uses her platform to talk honestly and openly about everything from relationships to race relations. As for the city she calls home Mia said:
"Liverpool was the making of me. I never had ambitions before I moved here. I was from a small town and I moved here and it showed me another side of my own potential."
Podge
Adam Charrow, aka Podge, may be from over the water but he was 'raised by the internet' where he cultivated the eclectic music tastes that shape his own sound. The 21-year-old said:
"I just make music that I enjoy. I'm not going out of my way to be different but my tastes are a bit unique and that's the end product."
Archie & Lee
There aren't many 19-year-olds who can say they've 'made it' in America — but Archie Erskine is already straddling the Atlantic with his psychedelic, kaleidoscopic video style. He and videography partner Lee Robinson, have collaborated with homegrown talents such as Dayzy and Tremz as well as US rap acts. Archie said:
"Right now I would say that the Liverpool music scene is the most exciting it has ever been because enhancements in technology mean people can record from home."
Dez
Director and model Rubi Deschamps, aka Dez, is a Liverpool-grown talent with big dreams. Rubi uses her videos and social media to show a raw and unfiltered version of the world around her — most notably in her 17-minute documentary 'Behind the Dream' about Liverpool FC right back Trent Alexander-Arnold. Rubi said:
"With the Trent video, it was to show everyone what he's like and create a rapport with him. I want to show things that are raw and truthful. I like the idea of being able to capture a moment — good or bad or spontaneous — I've always been into that."
Niloo
A multidisciplinary artist from Toxteth Niloo Sharifi, aka Nil00, struggles to pin herself down. The 24-year-old has dabbled in everything from film making to writing and editing. And while working across a number of creative outlets, it's Nil00's home city that's helped shape much of what she does. She said:
"Liverpool is not a place that rewards self-consciousness — it's not an attitude that's encouraged here. You're not rewarded for being egotistical here but people are rewarded for experimentation."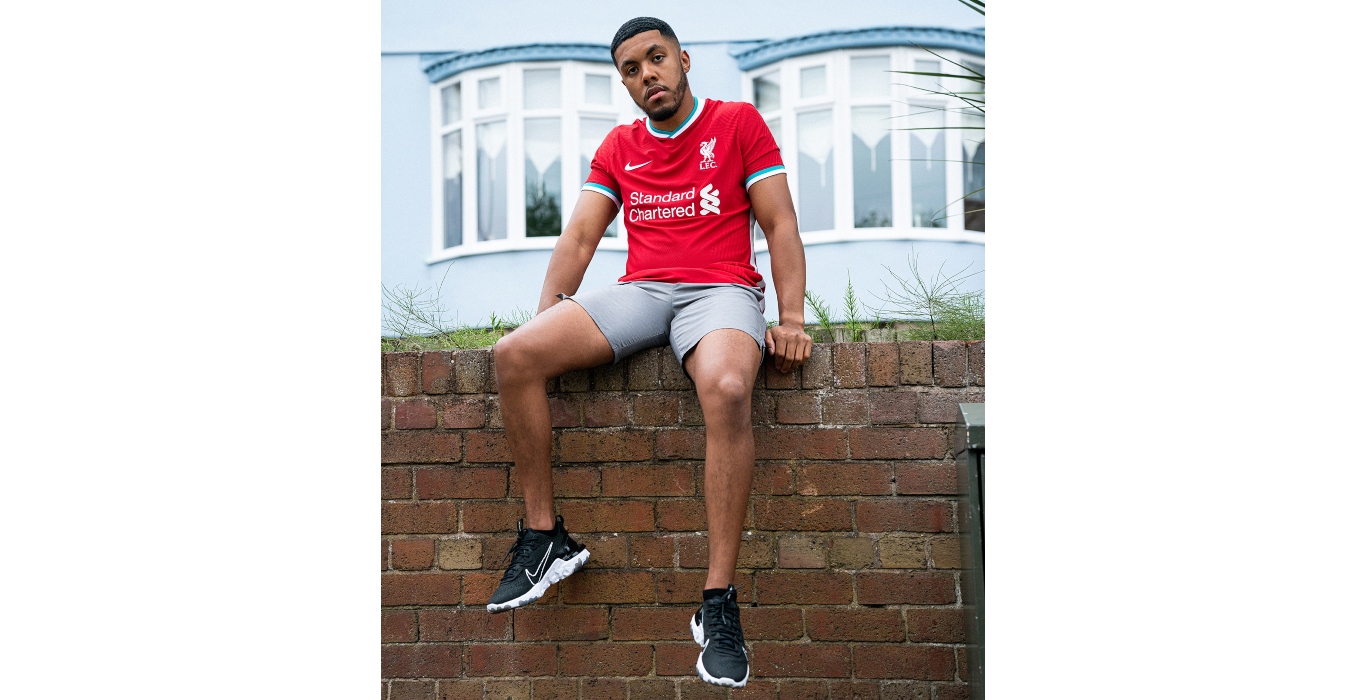 Sub Blue
Tyler Mensah, aka Sub Blue, has always felt like an outsider looking in. The 22-year-old, from Runcorn, makes electric, soulful RnB inspired by his experiences of growing up in the suburbs.
Living on the fringes of a city and a music scene he burst into at just 15, Tyler's love for Liverpool runs deep. He said:
"Liverpool for me is more my home because of where I'm involved in the scene with my music. It's just such a creative city. There's always so much going on and so many people who you connect with. The music scene and the community is so supportive."
Next Article
JD WOMEN | May 16, 2023
Boost Your Rotation: adidas Originals ZX 2K Boost