Game week 12 kicks off today, and with over half of the regular season's games already played, we're soon approaching the business end.
There's been major plays, huge wins and star performances so far, and with the tables beginning to sort themselves out, will we see a shock upset, or will someone go on an incredible run to turn their form on its head?!
With every team's colours available right here at JD, we've got you covered from jerseys and hoodies, to beanies and snapback caps, rep your team with pride and back them to go all the way!
AFC Front Runners
Starting in AFC East, the New England Patriots are solid as ever with 7 wins to 4 losses so far. Scoring points for fun on the road has seen them rack up a perfect away record, while narrow losses to the Dallas Cowboys and Tampa Bay Buccaneers have dented their home run back in Massachusetts.
The Buffalo Bills are hot on their tail though, with 6 wins from 10, they'll be looking to level things up at the top with their next game against New Orleans Saints. With Cleveland Browns bottom of the division and only 10th in the conference, it shows how competitive the division is currently.
Baltimore Ravens are leading the way in a tightly fought AFC North division, while the Tennessee Titans are proving their worth in AFC South with 8 wins from 11, followed by Indianapolis Colts with 6 wins from the same number of games.
While in the West division, the two-time defending AFC champions, Kansas City Chiefs, are back in the mix after a fourth straight win. Despite Patrick Mahomes and the offensive line looking a little off, their defence has kept them in check.
NFC Front Runners
Moving over to the NFC, the Dallas Cowboys have taken control of the East division with 7 wins from 10. Their impressive 4-1 home record shows they're in with a shout of going all the way this year.
Aaron Rodgers has been running the show for the Green Bay Packers this season, helping them rack up a stellar 8 wins from 11. With a run of home games left, they'll want to state their authority across the league with an undefeated home record.
The current Super Bowl champs, Tampa Bay Buccaneers are sitting favourites for the title again this year, and with 7 wins from their opening 10 games, they look set to prove fans right. Rob Gronkowski returned in their 30-10 win over the New York Giants, bolstering their chances this season.
The hottest team of the season, the Arizona Cardinals are running away with NFC West, racking up 9 wins from 11, and not dropping a single point away from home. They're followed by the LA Rams, who will be refreshed and raring to go after a bye week gave them time to reset and finish strong with an exciting squad.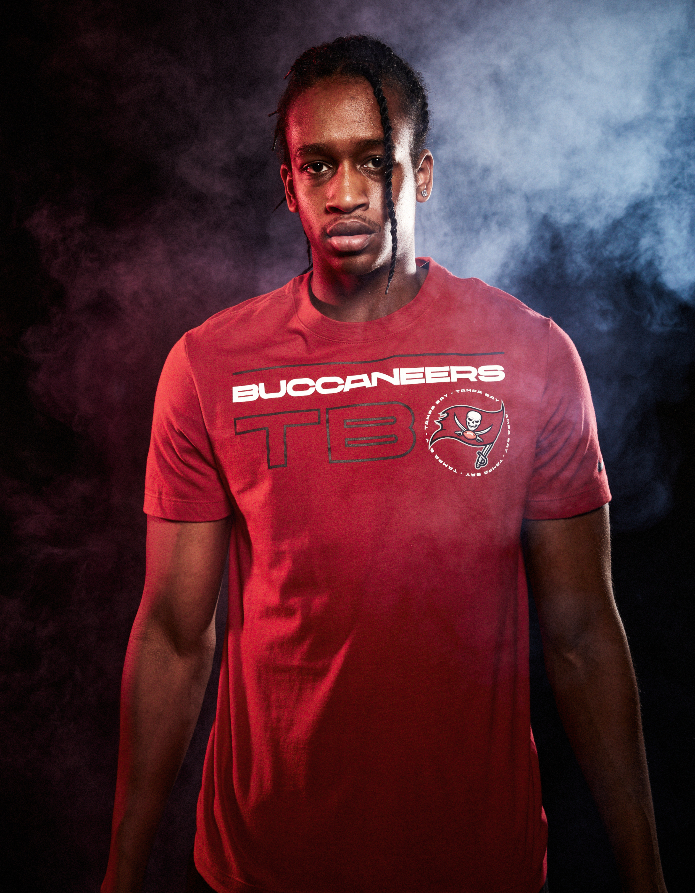 Who's Hot This Season?
As always, the stars of the show are the quarterbacks! Running the game at their tempo and controlling every play, this year is no different.
Staking himself as the best quarterback of all time, Tom Brady's ever-consistent form hasn't wavered this season. Adding another Super Bowl title to his trophy cabinet last year, the 44-year-old is on track for another this year.
Keeping pace with the veteran is the league's highest paid player, Patrick Mahomes. Rated as the most talented player in the league, his form hasn't quite been where it was last year; but with his skills, that can all change.
Not only are the quarterbacks that are making the headlines, the defenders are playing their part too. Los Angeles Rams defensive tackle, Aaron Donald, is the reason why they've managed to edge out key victories over the Buccaneers and Colts back in September.
Pittsburgh Steelers' T.J. Watt became the highest paid defensive player in NFL history, and he's showing the fans why. Ghosting his way around the opposition to make sack after sack, quarterbacks are keeping an eye out for him every time they're in the pocket.
View this post on Instagram
The Huddle
Need more info on the NFL this season? #TheHuddle is back with David Alorka (@davidalorka) and Abbi Summers (@abbisummers) breaking down the players to look out for this year! Are you agreeing with them?
With the home straight in sight, the games are heating up over Thanksgiving and Christmas! Now's the perfect time to show your support with our latest range of American Football essentials.
Who you backin' to make the play-offs this year? Stay locked into @jdsports for all your NFL needs!
Next Article
JD OFFICIAL | May 16, 2023
Keep 'Em Lit In SikSilk Kids