That's right! The business end of the NFL season has arrived and with this weekend's Divisional round about to kick off, #TheHuddle is back for part 2. Our legendary host David Alorka (@davidalorka) is joined by another JD OG in Josh Denzel (@joshdenzel), as the guys share their love of NFL!
Before we get into the boys' run down of all things American Football, we've got a HUGE announcement…
We are proud to be teaming up with the NFL UK as an official partner for Super Bowl LVI building up to a big weekend in LA! Sounds good, doesn't it?! With loads more content coming your way, stay locked into @jdsports.
Need to gear up for the final stages of the season? With tonnes of NFL essentials from footballs to jerseys and everything in-between, get prepped for the Super Bowl right now with your team's colours.
The Huddle
With the updated Wild Card round making headlines this year with extra teams in the playoffs, the lads ran through last weekend's results…
Tom Brady showed us that he's still the king of quarterbacks with a dominant display for Tampa Bay Buccaneers over the Philadelphia Eagles. While most results went the way we expected, it wasn't to be for the Dallas Cowboys, who once again crumbled when it mattered most with a loss to the resilient San Francisco 49ers.
In the other results, the Buffalo Bills continued their good form with a comfortable win over the New England Patriots, once again proving Brady's worth since he moved on. Patrick Mahomes II was also back to his best, throwing 5 touchdowns for Kansas City Chiefs against the worst ranked Wild Card team in Pittsburgh Steelers.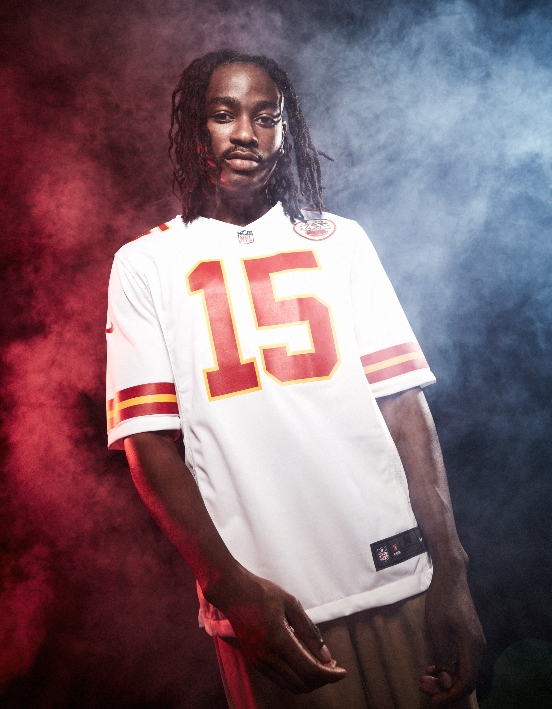 The boys ran through Monday night's game, where the LA Rams did the business over the Arizona Cardinals, with both Josh and David backing them as potential winners this year. Without forgetting the first Wild Card game of last weekend, they were impressed by Cincinnati Bengals' all-action win, as they brought the heat to beat the Las Vegas Raiders.
With just 8 teams left, it's too close to call! Stay locked in this weekend as each team looks to take one more step to Super Bowl LVI.
Next Article
JD OFFICIAL | May 16, 2023
Three's a Crowd: Episode 5