Need something a little different for Fall and Winter? Levi's are going old-school this season, taking it back a few years with tonnes of vintage vibes in their latest campaign 'Paired Together'.
Building upon the iconic heritage of the brand, they're droppin' the ultimate range of retro-inspired style, with a few JD-exclusives thrown in!
Landing in both men's and women's sizes, the latest collection features signature staples of every Winter wardrobe, check out the downlow right here…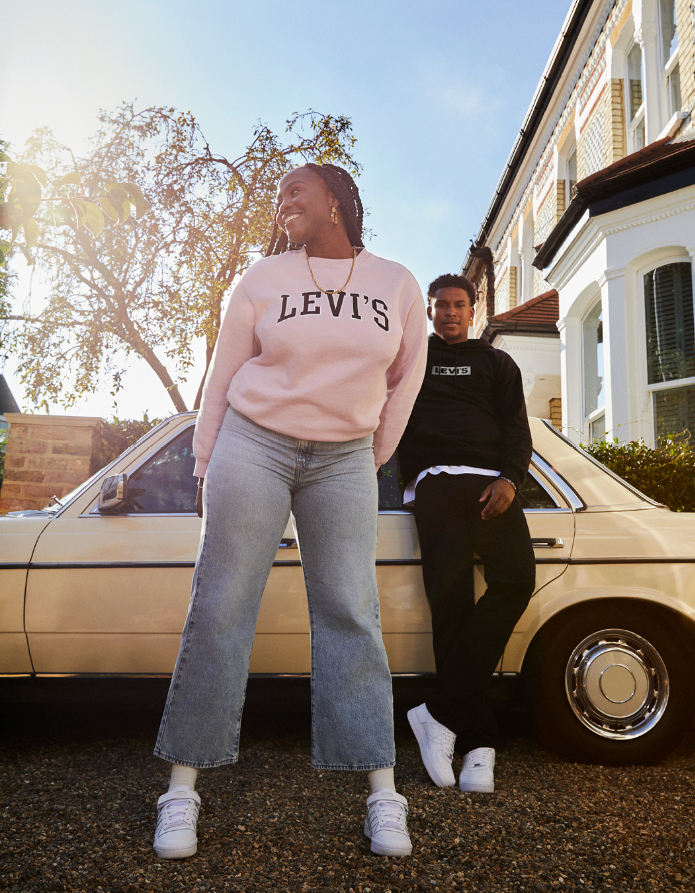 Rep it Retro
From sofa days kickin' back to all your weekend errands, they've got you covered. This season's newness stocks up your rotation with statement-making tees, sweatshirts and hoodies. Whether they're the foundation to your 'fit, or the main event, they're bound to turn heads!
Coming in a range of colourways from Autumnal greens and pinks to cool greys that are set for the snow, they've got shades for all ya plans! With relaxed shoulders and ribbed trims for a laidback feel, these super-soft sweats are finished up with vintage Levi's branding, or the iconic Box Tab logo to the chest.
Pair them up with legendary Levi's jeans and chunky white sneaks, or match 'em with joggers, they're a must-have this season.
Luxe Layers
Who says outerwear can't be stylish?! When the cold hits and it's time to wrap up warm, they've got premium jackets just for you. Whether you're on your daily commute or hittin' the slopes, the latest Bubble Gilet takes on a whole-new level of versatile!
With its streetwear-inspired style and utility features, it's the perfect layer to lock out the cold without getting too stuffy. Layer it on top of a cosy Levi's hoodie and you're good to go!
Ready to switch it up? Check out the latest Levi's looks for men and women right here at JD.
Next Article
JD WOMEN | October 23, 2023
Catchin' Up With Chloe Burrows