Wayne Rooney returns to his homeland and will represent his country for one last time as England take on the USA at Wembley this evening.
Gareth Southgate has been disappointed by the criticism that England's all-time top scorer has faced, and has confirmed that Rooney will appear from the bench and wear the captain's armband.
A Young Rooney
At just 16-years-old, Everton's boy-wonder scored a stunning long range curler to end Arsenal's 30-game unbeaten run.
Less than a year later, he became England's youngest ever goalscorer at 17 years and 317 days in a 2-1 victory over Macedonia in Skopje.
In the 2004 Euros, Rooney bagged two braces and looked like the best player in Portugal, before his tournament was curtailed by injury.
Made his bow at Manchester United with a stunning hat-trick at Old Trafford in the Champions League against Fenerbahçe.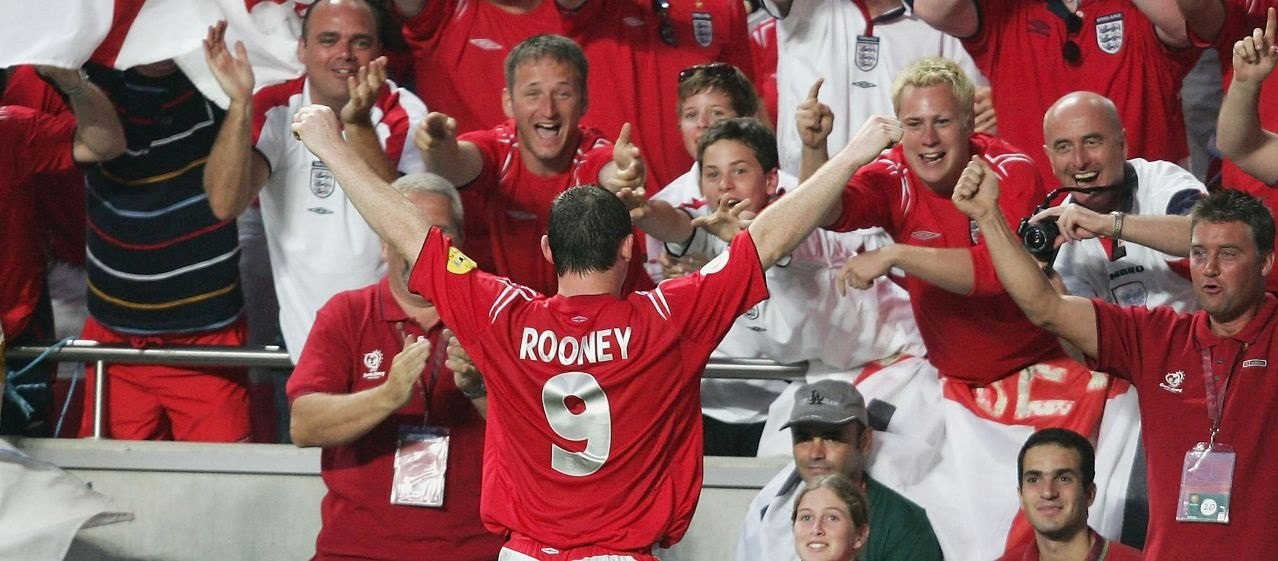 Rooney's inclusion has divided opinions amongst the public, and received criticism by England's record appearance-maker Peter Shilton, who said caps should not be "given out like gifts".
Southgate has stood by the decision, and believes that the former captain deserves to be honoured.
"It's important for all of us as a group that he gets a good send-off." Southgate, who won 57 caps, said.
"It's been disappointing to see him have to defend his inclusion. He is very different to run-of-the-mill players like me who played for England.
"I spoke to the under-15s last week and they are so early in their development but he was around the senior squad when he was 17.
"I know a big regret for him was that the team didn't get to where he wanted but when you look at the pressure he had to deal with individually, it is an incredible career.
"Hopefully he has felt that warmth from all of us and I know the reaction of the supporters will be very special to him."
Rooney for the Three Lions
Most capped outfield player for England (119)
All-time top scorer (53)
4x England's Player of the Year: (2008, 2009, 2014, 2015)
Euro 2004 Team of the Tournament
Now 33-years-old, Rooney has appeared re-energised during his time at DC United in the MLS, scoring 12 goals and creating 6 assists in 20 appearances on his way to making the MLS Best XI.
With five Premier League titles, a Champions League, one FA Cup, three League Cups, a Europa League and a FIFA Club World Cup, to go alongside his records as Manchester United's and England's all-time leading goalscorer, Rooney is often looked at for what he didn't achieve, as opposed to what he has.
As well as the goals, Rooney has spent his whole career as the perfect example of a team player. Working hard to regain possession and passing to players in better positions, which was again evident in his last-gasp injury-time assist against Orlando City.
Still, the young 16-year-old who burst on to the scene allowed a nation to dream. In addition, he did all he could to be a part of three major tournaments despite injury (2006, 2010, 2016). Carrying the nations hopes for more than a decade, a cameo appearance against the USA seems hardly disproportionate.
Next Article
JD OFFICIAL | March 15, 2019
RS Toys Collection: PUMA's Latest Retro Revival!