Rest is essential for an active lifestyle, it's important to recharge your batteries so you can keep on grindin'. You don't need to have finished a trainin' session to want to have some essential chill time, when the weekend hits, you just wanna relax.
So, whatever your reasoning is for taking it easy, you're going to want the freshest threads that are gonna keep you feelin' comfy all-day! That's where JD comes in to help you out, check out these cosy styles that'll level up ya' downtime.
Chill Out Essentials
Sink into the sofa in a classic style with the men's Foundation Hoodie from Nike. In a range of colourways, with some exclusive to JD, this standard-fit hoodie is made from an ultra-soft brushed back fleece to ramp up cosiness and warmth. It has an overhead design and features a hood with adjustable drawcords, so on colder days you can put your hood up for extra warmth. The ribbed trims give you a snug fit that keeps locks out the cold so you're kept nice and toasty.
Complete the look and double up on comfort by coppin' a pair of Nike Foundation Fleece Joggers. Made with the same soft brushed-back fleece fabric as the Foundation Hoodie, these standard-fit joggers come in multiple colourways so you can find a look that suits you. They feature an elasticated waistband with an adjustable drawcord so you can get a perfect fit for loungin'.
Prefer to rep the Trefoil? Then add the Colour Smash Hoodie from adidas Originals to your chilled wear. Exclusive to JD, this standard-fit hoodie is built using partly recycled materials to give you supreme comfort. Available in several colourways, it features a drawstring hood, ribbed trims, and a kangaroo pocket to the front.
Match up with the Colour Smash Joggers to max' out your look and comfort. Made with the same super-soft materials as the hoodie, they're perfect for days spent with your feet up. The elasticated waistband with the drawcord lets you adjust the fit – you might need to if you decide to dig into some snacks!
Laidback Looks
Gals, takin' it easy and relaxin' doesn't mean you've gotta cut back on style! That's defo' the case with these 3-Stripes Linear Leggings from adidas Originals. These tight-fit cosy essentials come in a choice of vibrant colourways – some are exclusive to JD! They're made from a soft and stretchy cotton fabric for a plush feel and unrivalled comfort. They have an elasticated waistband for a snug, supportive fit and feature the famous 3-Stripes to the sides.
Stack up on style and snugness with the matching 3-Stripes Linear Overhead Hoodie. Comin' in a relaxed-fit for a laidback look and feel, this hoodie is made using a cotton fleece fabric for a soft feel and cosy comfort. It features an adjustable hood so you can personalise the coverage, ribbed trims to elevate the fit and a kangaroo pocket for keepin' ya' hands toasty or storing essentials.
Oversized just means more cosiness! Champion have crafted the perfect jumper for sofa days with this Varsity Oversized Crew Sweatshirt. Exclusive to JD, this sweat is available in a Grey, Navy and White colourway and is made from a soft and fuzzy fleece fabric to keep you feelin' at your comfiest. It features a crew neckline for a classic look and has ribbed trims for an extra cosy fit.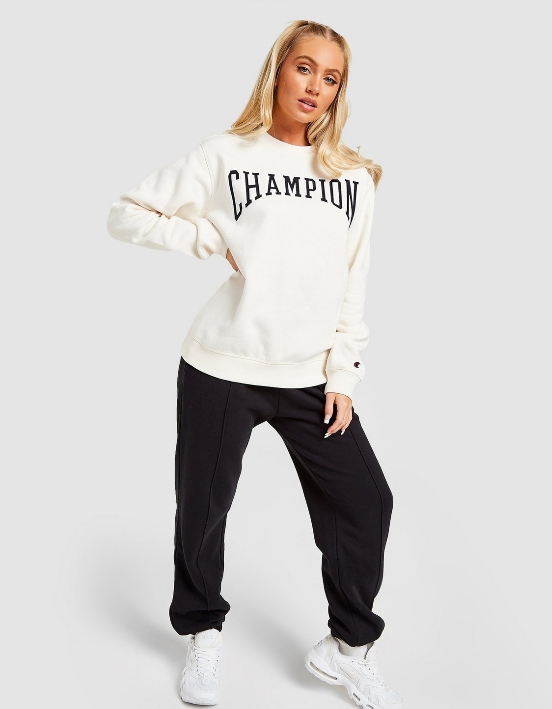 Wrappin' Up
Keep comfy this SZN! Whether you're restin' up after a gym sesh, or just wanting to relax to the max, make sure you've got top tier threads! A small slice of snugness has been offered up here, but there are stacks more styles over at JD, so be sure to check 'em out here!
Next Article
JD OFFICIAL | October 23, 2023
Survey Says: Episode 5