2021 was another epic year for JD Sports, from boxing events with our guy AJ, to the Euros and all our social media activity that went with it, we had an absolute blast! So, who's up for doing it all again?
We've got so much to look forward to in 2022! More boxing, the Superbowl, and of course, the 2022 Qatar World Cup in December! We've got loads of planned and it's gonna' to be mega.
To get you excited for the year ahead, here's what's coming up in the world of sports in 2022…
Big Boxing Events!
Continuing our partnership with Matchroom this year, we're buzzing for boxing in 2022! With some huge matches coming up to get us started and loads more to come throughout the year, there's plenty to look forward too!
First up, we've got Jessie Vargas vs Liam Smith on February 5th at the Gila River Arena in Arizona, before Daniel Jacobs takes on John Ryder at Ally Pally on February 12th.
Following that, undefeated Lawrence Okolie takes on Michal Cieslak on February 27th, with Lee Wood vs Michael Conlan taking place in Nottingham on March 12th. Finally, March 2022 ends with Kiko Martinez and Josh Warrington fighting it out for the second time in Leeds on the 26th. Those are just the fights that are getting us started in 2022, with loads more to come this year!
Of course, we'll also be right alongside our guy AJ when he faces his next opponent, yet to be confirmed. The fight should take place in April/May, so keep your eyes peeled for confirmation and back our boy all the way this year!
Superbowl Sunday!
The NFL Superbowl arrives on February 13th and JD will be linking up with New Era, so keep your eyes peeled for more on that!
Superbowl LVI is scheduled to take place at the SoFi Stadium in Los Angeles, California. While it's too early to say who's going to compete in the event, a few early favourites heading in suggest the Green Bay Packers, Tampa Bay Buccaneers or Kansas City Chiefs are most likely to compete.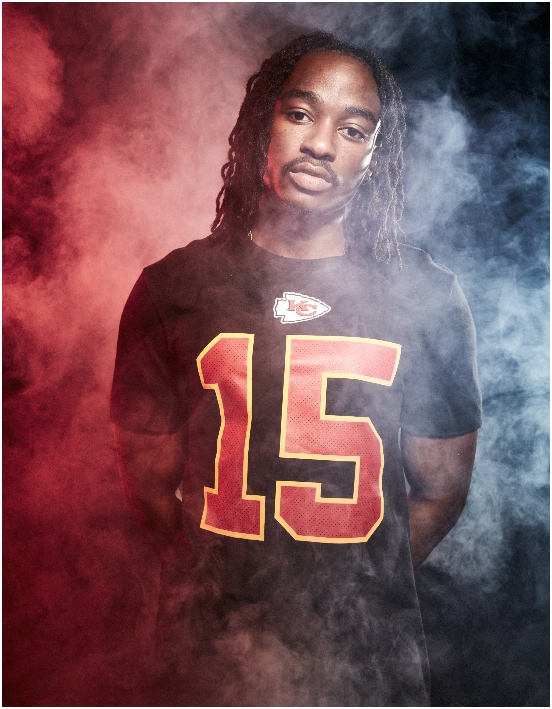 The famous half-time show looks unreal too! With Dr. Dre and Snoop Dogg joining up with Kendrick Lamar, Mary J. Blige and Eminem! You simply cannot miss this…
Cheer on your fave team by coppin' from our NFL range right here!
World Cup Play-Offs!
The back end of March will see Scotland and Wales fight for their Qatar 2022 World Cup hopes as they head into the play-offs. Unfortunately, with both sides being drawn into Path A, only one of them will be able to make it to the tournament.
Of course, if both of them win their respective semi-finals, with Scotland welcoming Ukraine to Glasgow and Wales taking on Austria in Cardiff, then we could have a huge final on our hands, with the two Home Nations going to head-to-head for a spot in Qatar.
Elsewhere, Portugal and European Champions Italy both failed to make the tournament automatically. With both being drawn in the same pathway, a huge footballing nation is going to miss out on a spot.
Make sure you're supportin' your boys with a Wales or Scotland shirt from JD!
Women's Euro 2022!
The women's Euro's this year will be held in England and take place across June and July. As well as the host nation, the tournament will also feature the Northern Ireland women's team!
England and Northern Ireland will face each other in the first round, having been drawn in the same group alongside Austria and Norway. England will take on Austria at Old Trafford in the first game of the tournament on July 6th, while Northern Ireland's opening match is against Norway at St Mary's Stadium the following day.
England and Northern Ireland will face-off in the group stages on July 15th at St Mary's Stadium in Southampton.
With the final scheduled for July 31st at Wembley Stadium, make sure you're backin' the girls' and showing your support with an England or Northern Ireland shirt!
2022 Qatar World Cup!
Last but not least, the year finishes with the big one – the 2022 World Cup in Qatar! Out of the Home Nations, we know England will be at the tournament, with hopefully either Scotland or Wales following them.
The final draw will take place on April 3rd where we'll find out what the groups are looking like, with the tournament scheduled to start on 21st November. The final will be held at the Lusail Iconic Stadium on 18th December.
Can England continue to do well at major tournaments? With a semi-final finish at the last World Cup in Russia, followed by making the final at Euro 2022, surely now is their time!
Make sure you're keepin' locked into our socials throughout the tournament so you don't miss out on any of our activity!
Get ya'self prepped for the tournament by checkin' out our range of International football shirts!
Keep Up To Date!📲
The best way to stay up to date on all of our activity is to follow us across our socials! Whether that's @JDSports or @JDFootball on Instagram or Twitter, keep it locked in to stay in the loop on everything going on in the world of sport!
Last year, we launched the official @JDFootball TikTok account too, to keep across the trends and news in the world of footy! During the Euros, we also gave you the chance to show off your skills with our #PassItOn challenge! Make sure ya' followin' over there too, we've got some exciting ideas in the pipeline!
It's fair to say, 2022 is going to be another memorable year for JD Sports!
Next Article
JD OFFICIAL | May 16, 2023
Want Exclusive Swoosh Perks? Sign Up to JDX!