It might be the Summer holidays but the new term is approaching fast! Looking to get ahead and have everything prepped? Backpack ✔️ Pencil Case ✔️ School Shoes…Don't worry, Kickers have got it covered.
With the freshest styles for in sizing from infant to men's, Kickers are a back to school classic and we've loads of styles to get you ready to go back. Check it out!
Close Up with Kickers
Kickers have been making waves for the past 50 years! Founded in France back in '70, the first Kickers boot featured the now-iconic triple stitching, engraved eyelets and 'fleurette' details that Kickers still rep to this day.
Over the past few decades, Kickers have gained and maintained their pop culture status. They've made an impact not only on the street, but the stage too – with the likes of David Bowie, the Stone Roses and Arctic Monkeys all lacing up in Kickers.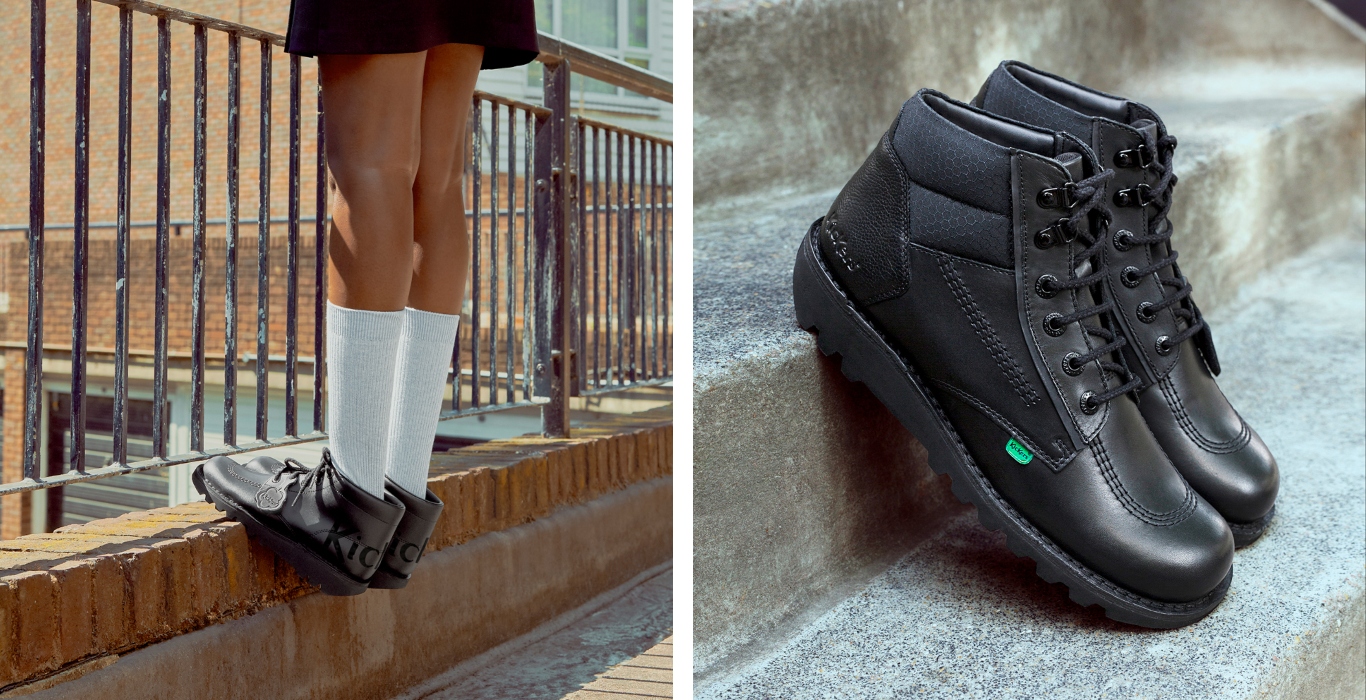 Set for School
Clean and classic in a smart black colourway, Kickers are THE school essential.
With classic styles like the Kick Low and Kick Hi, as well as sporty looks like the Tovni, you're not set for school until you've copped a pair of Kickers. What're you waiting for?
Check out the complete collection now and get prepped for term time.
Next Article
JD OFFICIAL | October 25, 2023
Reimagining '70s Style: Reebok Classic Leather Legacy