Your City. Your Nature.
Keepin' you prepped for the Autumn/Winter, Timberland's latest campaign has just dropped; Nature Needs Heroes.
Feelin' like you need to refresh your cold weather 'fits and treads? Timberland have got you covered. Nature Needs Heroes is packed with the latest heat to give you all the outdoor inspo and protection: built to get you where you need to be.
For the latest campaign, Timberland have combined three cities that interlink the subcultures of music, fashion and sports to showcase the latest pieces. Check it out!
Manchester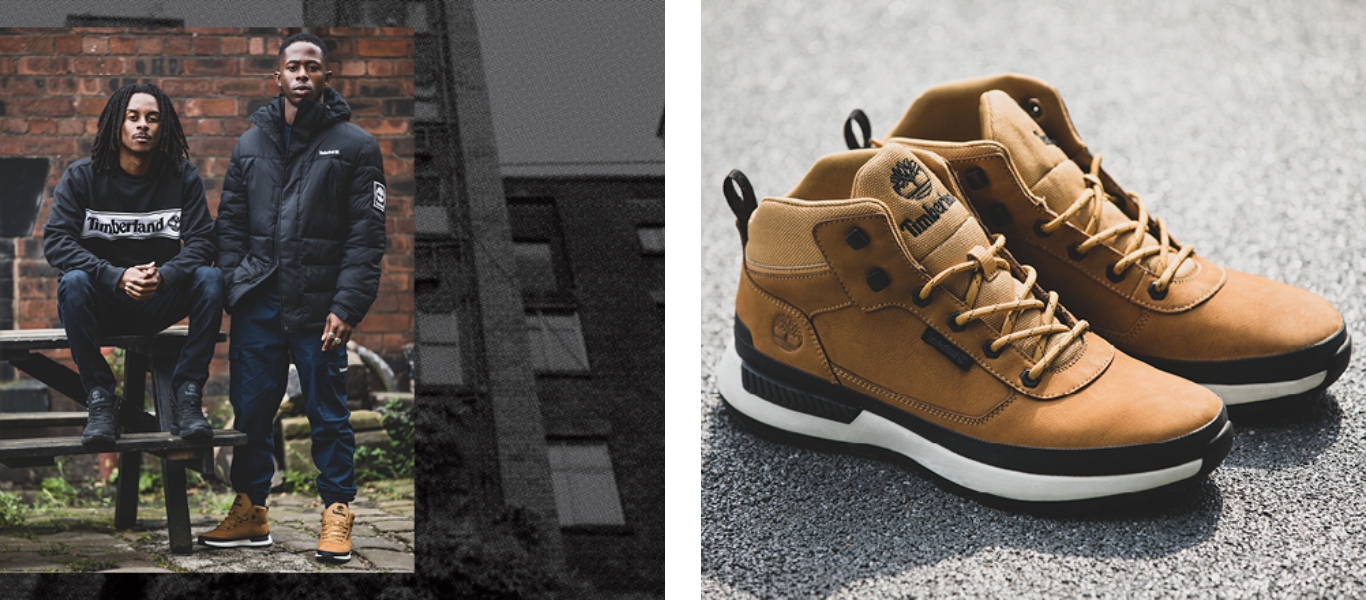 Not afraid to pull on your boots and get involved in the movement is what this campaign is all about and what better way to start with contributing to the community!
This is something Tobi​ Sunmola​ and Abnormal Sleepz pride themselves on and it all starts at Islington Mill, Manchester. The Mill is a creative hub where artists like these can collab and connect their music to a purpose, whilst helping to develop young and upcoming musicians, giving them a platform to showcase their supreme talent. Tobi and Sleepz are heroes of their ends, supporting and helping others to create fresh music. What else would we expect from the city that made music.
Berlin
Never not ballin' Kevin Agyeman steps up for his city, empowering and linking people together through music, arts and sports.
With his mates he's created Bipolar, who help young people in the community to express their vision joining the dots between music and art. Kevin reps the idea of keepin' the fire burning by following your own rules to reach your dreams. When it comes to sport, he hits the court with the Berlin Braves, who inspire and support local youth to stay active with an open mind, support everybody in your team's community and do as many dope things as possible, together.
Paris
A crew that captivates passers-by with big energy and inventiveness is just scratchin' the surface of what the ride out movement in Paris brings to the streets.
Tito is all about skills, tricks and paying homage to his ends, organising rideouts for the youth in his neighbourhood is how he drives change, giving them the chance to channel their energy into a collective activity. Riders come from all areas and backgrounds but, for the crew, it's about identity and sense of belonging. He levels up for his nature by ridin' together and uniting the community within it and giving them a drive to success.
Check out the full collection and give your 'fits a refresh!
Next Article
JD WOMEN | October 25, 2023
If Trainers Were Halloween Characters…