Admittedly, we all have some serious mixed emotions about the change in season. As the weather starts to go south (pass the Crep Protect) and your summer 'drobe gets boxed up, it signals the end of summer.
It's time to wrap up in ya fave Autumn JD essentials, devour comfort food and enjoy as the leaves crisp up and evenings close in. Giving you the Autumn feels, we've wrapped up the top 10 things look forward to this Autumn…
1. OVERSIZED everything. Those loose, sweatshirts and hoodies that keep you snug in colder temperatures. Just eaten a 7-course meal? No-one need know. Wanna layer up because I DON'T KNOW WHAT THE WEATHER HAS UP ITS SLEEVE TODAY? They've got you covered. Tucked into joggers or worn loose with jeans? This go-to guy can do both.
2. Scented candles. Dreamy, cosy, indulgent autumn candle scents. Why make your home feel light and fresh when you can make it smell like cinnamon baked goodness? Need we say more.
3. Return of the Roast Dinner. Hot dinners are kinda' forgotten about throughout the warmer months, but now that the dark evenings are starting to draw in, we can deff start to look forward to eating hearty wholesome meals, just like the trusty British roast dinner. Screw you fancy summer watermelon and feta salad, mumma's back.
4. Hot Girl Summer is ending. No longer will your inbox be flooded with 'summer bod' campaigns that make you want to roll your eyes back to 1957. Time to stock up on cake and hoodies, gotta make sure you've got that extra winter layer on.
5. Cosy nights in. Being able to chain-drink tea without feeling like you're boiling your vital organs. And not feeling guilty about collapsing in front of Netflix on the sofa with blankets the minute you get through the door from work. It's already dark am I right? It's basically bed time.
6. Halloween. Get your lit costumes ready, witching hour is upon us. It's time to start carving pumpkins, getting your Halloween costume ready for the gram and binging on sweets and chocolate.
7. An EXTRA HOUR in bed. No more hittin' snooze 573865 times and not having the sun aggressively waking you up at 5am like summer. Erm no thanks, got two hours left before my alarm goes off, which means more dreaming of the latest Yeezy collection. It's just you and your electric blanket, that has suddenly sprung back into action for the colder evenings.
8. Bonfire Night. Givin' you the chance to step out and watch glittering fireworks shoot through the skies above, surrounded by scents of candy floss, sizzling hot dogs and the burning bonfire. What more could you want on an autumnal evening?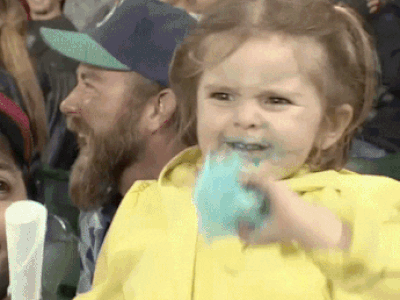 9. Being able to tut and post at least seven tweets about the fact advent calendars are already on sale. Then buying them anyway because y'know, what if the good ones sell out quickly? Best get 5.
10. Do we dare say it? Prep your wish lists. Christmas is comin'.
Are you Autumn-ready? Shop ya new season 'drobe right here!
Next Article
JD WOMEN | October 23, 2023
Autumn Film Picks