Crunchin' leaves, darker evenings, and yes, a pumpkin spiced latte. September is drawing to a close, which can only mean one thing, Autumn is here!
There's no better excuse to stay glued to the sofa than Autumnal weather. The only issue with the weather goin' south? Attempting to navigate through a seemingly endless scroll of options in order to find the perfect film worth watching.
Grab your go-to off-duty 'fit and blanket, while we take you through some of our top Autumn film picks.
Harry Potter (MARATHON PENDING) – You're a wizard, or at least you can vicariously live through one. It's not every day an adventure comes along that mixes magic, action, friendship, and…Quidditch! So sit back and enjoy the colour schemes, playful yet ominous musical score and overall whimsical story line.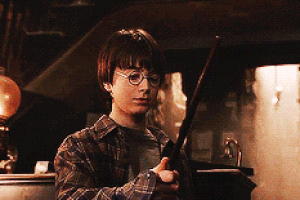 Good Will Hunting – The emotional rollercoaster that is Good Will Hunting is easy to fall into on a colder day. In the movie, Matt Damon plays Will, a math prodigy who must decide between living his pre-planned easy, simple life, or using his brain for something else. Robin Williams will make you cry a rainstorm of tears, just an FYI.
The Goonies – Stranger Things super fan? Then you'll love the Goonies! Everyone loves that ragtag crew of young teens from the '80s, right? Well, The Goonies is a ragtag crew of teens from the actual '80s who go in search of treasure and end up being chased by a family of crooks.
When Harry Met Sally – Autumn walks in a crunchy-leaf-covered Central Park is where we find ourselves in this rom-com classic. Even if you haven't seen this film, it's possible that you've seen countless stills of Meg Ryan and Billy Crystal walking through the park reppin' chunky knits lookin' cosy.
Coco – Disney. It emotionally destroys you. Say no more.
Edward Scissorhands – A perf' blend of sweet and scary that only Tim Burton knows how to accomplish with his sombre characters. Arguably his greatest is poor Edward, who wants only to love and to create beauty, but who will always be an outcast because of those damn scissorhands.
Forrest Gump – This film chronicles the life of Forrest Gump, a lovely, slow-witted man who seems to be at the centre of many influential moments in history. His phrase, "life is like a box of chocolates" became a catchphrase in the nineties. Film night compulsory rule: binge eat a box of chocolates.
The Craft – For anyone who wanted to be a teenage witch, this is a story about a new girl who comes to town, befriends the outcasts and gets revenge on the mean kids in school. It sounds like a familiar storyline, but this movie did it with magic. Literally
Are you Autumn ready? Check out the latest Autumnal 'fits for your film night binge!
Next Article

JD OFFICIAL | October 23, 2023
Weekend Wake Up with Krystal Roxx