It's Air Max Day 2020 and to celebrate, we're taking a look at just how Nike have celebrated Air Max Day in the past…
A brand of sneaker doesn't remain the most hotly anticipated silhouette for over three decades without being a game-changer. Air Max Day exists to celebrate the sneakers' continuous evolution.
(image: Nike)
First envisioned back in 1987 by the iconic designer Tinker Hatfield who was, at the time, designing stores for Nike. Hatfield, along with aeronautical Engineer M. Frank Rudy – who designed the now fabled Air Max Unit, worked together to birth a sneaker that has taken on a life of its own since its inception over 30 years ago.
2020 sees the launch of the Air Max 2090 – which as its futuristic name suggests, is a silhouette which has both eyes on where we are heading.
Here though, we'll look back at the past of the Air Max and some of the drops which have landed over the past few years.
Nike Air Max Day
The day itself, which always takes place on March 26th, was first introduced in 2014  – exactly 27 years after the original Air Max 1 hit the pavement.
2014
To celebrate Air Max Day 2014, Nike released a sort-of re-imagining of the original Air Max 1. This 2014 recreation sat on a bright 'Volt' sole and had large '3.26' text printed to the tongue, to mark the occasion.
(image: Nike)
The most noticeable thing about these however, was the packaging. Instead of a standard box, they came in huge Air Bubble wrapping.
2016
Just two years later, Air Max Day was a much bigger global event. In 2016, Nike launched Nike Air Con in New York, Tokyo and Hong Kong for sneakerheads to get together and celebrate their culture. As for the drops, three new collab silhouettes between Japanese artist, musician and designer Hiroshi Fujiwara, Nike Air OG Tinker Hatfield and businessman Mark Parker – dubbed the HTMs – were the year's must haves.
(image: Nike)
2017
Air Max Day was already growing but 2017 was the BIG one. It marked the 30th anniversary since the very first Air Max hit the street. To commemorate the occasion, seven new collectables dropped on the back. There were classic colourways returning to shelves while some ode faves reappeared but the main drop was the Air VaporMax. Sat on a full-length Air Unit, this was huge progress for Nike.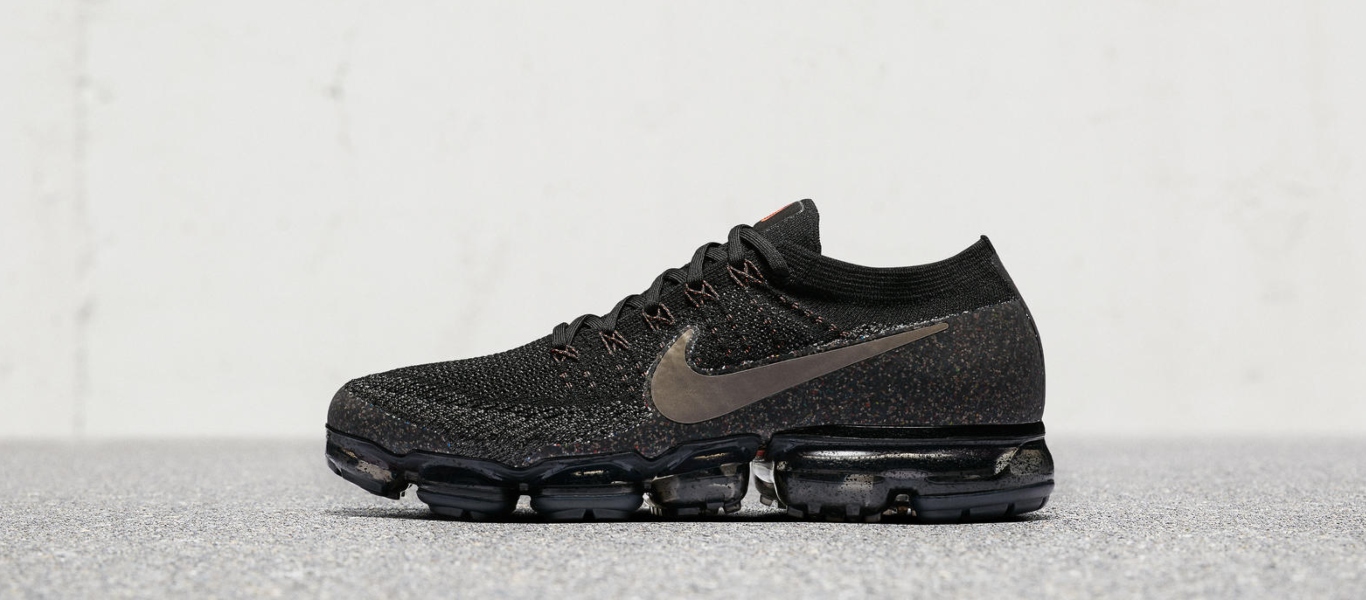 (image: Nike)
Elsewhere, there was a block party in LA with Travis Scott to celebrate the day and now renowned designer Sean Wotherspoon won the Vote Forward competition with his kaleidoscopic vision of an Air Max 97.
(image: Nike)
Oh, and digital brand Space150 sent the VaporMax into space, of course.
2019
Last year, Nike switched it up a bit. Instead of releasing sneakers, Nike promoted its 'Give Fresh Air' campaign in a bid to better serve the communities and the culture. In a statement they wrote: 'this Air Max Day launches a new chapter focused on taking action.
'We know that change happens when people come together. Give Fresh Air is a rally cry to unify sneaker culture around a shared passion to ignite change. '
(image: Nike)
Instead, Nike released sneakers across the months following Air Max Day, these included the Nike Air Max 180 "BLN" which celebrated the city's (Berlin) rich history and unique clubbing culture and collabs with Cactus Plant Flea Market and Heron Preston.
And Now…
For 2020, Nike's biggest roll-out will be the Air Max 2090 sneakers.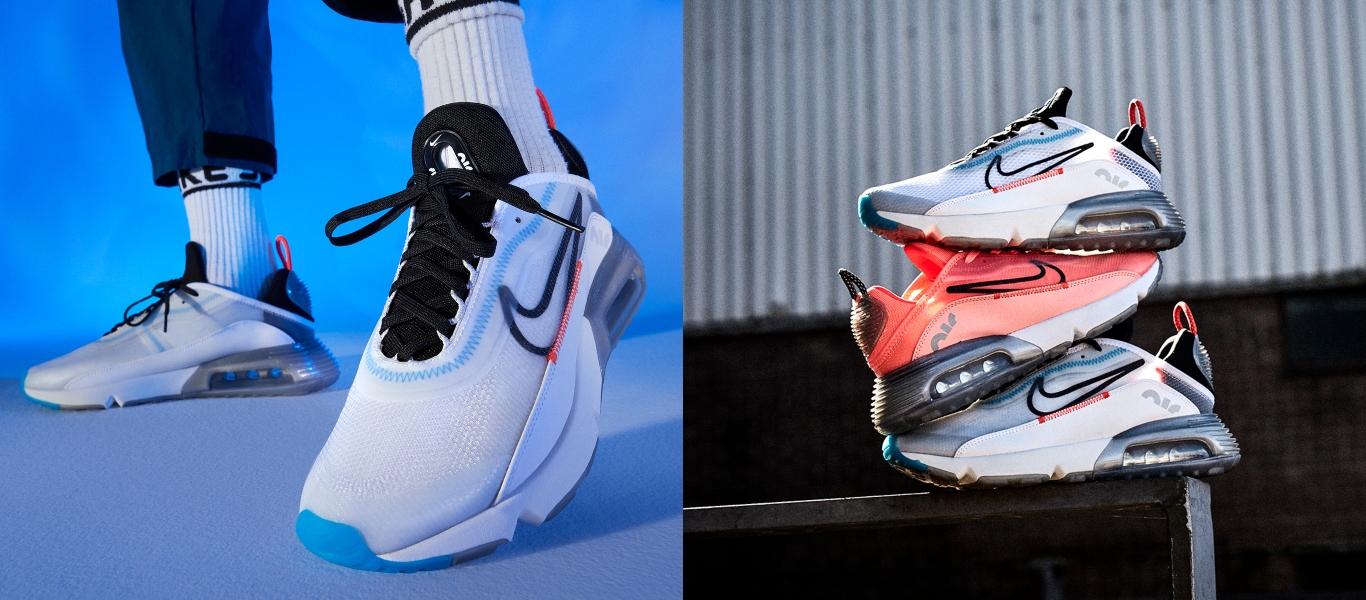 A bold imagining of what the future holds, these kicks convey a future state where roads are dominated by electric and solar-powered vehicles.
The 2090 is partly inspired by the classic Air Max 90, which is celebrating its 30 anniversary this year.
Check out our Air Max Day page for more!
Next Article
JD WOMEN | October 23, 2023
Big Thanks to Our Blue Light Community: Get 10% Off Full Price