On November 29th, the world's footballing elite will once again gather under one roof in Paris, all eyeing up the biggest individual honour the game has to offer.
The 2021 Ballon d'Or ceremony is already lookin' like one of the closest contests in years, with no clear and obvious winner and multiple players to make a strong case for.
Is the Messi and Ronaldo domination era over? If so, who actually deserves to be crowned the world's best player? Let's try and figure it out!
Here's our look at the main candidates for the 2021 Ballon d'Or, along with some honourable mentions who may surprise us all come November 29th.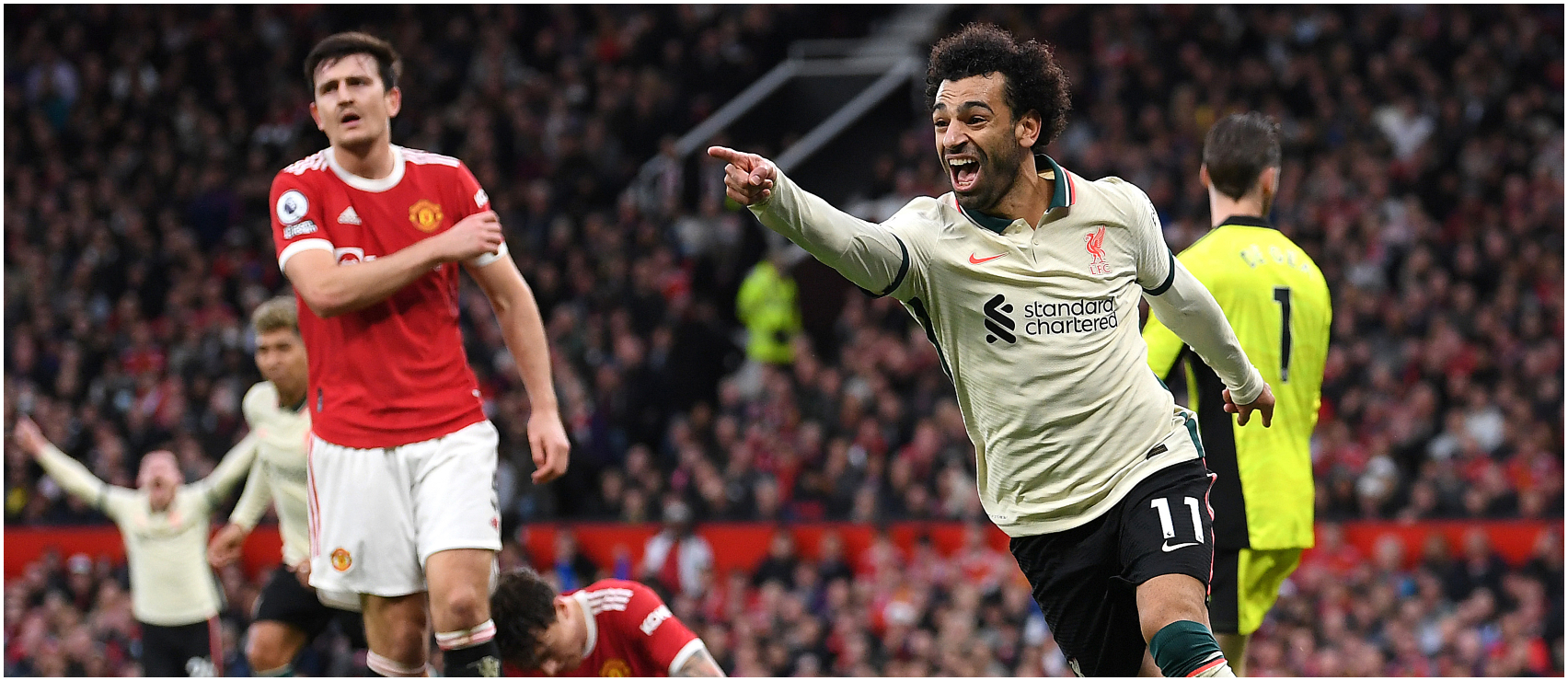 Mohamed Salah
The first name that comes to mind when you think 'best player in the world right now' is probably Mohamed Salah. So, he's a sure thing for the award, right? Not necessarily.
Salah has enjoyed an absolutely stellar start to the 2021/22 Premier League season, with 10 goals and 6 assists after 11 games. But if we take the whole calendar year into account, it's easy to forget that, for his high standards, he was quite poor last season.
In fact, Liverpool as a team struggled, only just making the top 4 and finishing 2020/21 without a trophy, a fact that won't help Salah's case.
But he did still manage to notch up 22 goals and was only beaten to the Golden Boot by a single goal to Harry Kane, so there's a very good chance he could still claim this year's award.
Robert Lewandowski
A huge favourite heading into this year's Ballon d'Or, Robert Lewandowski is a super-human goal-scoring machine. He notched 48 goals last season as Bayern claimed the Bundesliga, Club World Cup, UEFA Super Cup and DFL-Supercup.
Lewandowski continues to average just over a goal a game for the 3rd season running, an absolutely mad statistic.
If the award is to be given to the best, most consistent player over the last 12 months, then Lewandowski is surely the front-runner this year.

Lionel Messi
You can't discuss Ballon d'Or contenders without throwing this guys name into the mix. Regardless of his quiet start to life at PSG, Messi is still very much a part of the conversation for this year's crown.
Despite his Barcelona side teetering on the brink of disaster last season, Messi still managed an impressive goal tally, his 30 goals helping them to a 3rd placed finish.
Since his departure to Paris, Barcelona have sunk to ninth place and things don't look to be getting any brighter. To say they miss him greatly is an understatement.
On top of that, Messi claimed his first ever international trophy with Argentina this year, winning the Copa America. He finished as joint-top scorer and was named player of the tournament. The 34-year-old is definitely in with a shout again this year.
Jorginho
The only player to win both the Champions League and European Championships last season. Top European honours at both club and international level mean Jorginho has a strong case this year.
His work on the field is often overlooked in favour of the flair players and the goal scorers, so it's likely he'll come up short again this year, but Jorginho is fully deserving of his nomination and it wouldn't be contentious if he were to finish on the podium.
Karim Benzema
Still bangin' in the goals for club and country at the age of 33, Benzema is showing no signs of slowing down. 23 goals in La Liga helped Real Madrid to a 2nd placed finish, while 6 in 10 in the Champions League got his team to the semi-finals.
On the international stage, France crashed out of the Euros to Switzerland at the round-of-16 stage, but they were still able to clinch the UEFA Nations League trophy, with Benzema scoring in the final.
A lack of trophies at club level is likely to mean he falls short this year, but it's been a stellar turn-around year for the Frenchman.
Honourable Mentions
The competition this year is tight and while the favourites for the award have been outlined above, there's still plenty of names that could surprise us with a podium finish this year.
Despite struggles at club and international level, with Manchester United in dire form and Portugal failing to clinch automatic qualification to the World Cup, Ronaldo's goal record is still mind-blowing and could well earn him a top 3 finish.




It still might be too early for Kylian Mbappe, you'd bet your house on him winning the award one day, but 27 goals in Ligue 1 and 8 in the Champions League last season could see him on the podium this year.
Kevin De Bruyne was viewed by some as the best midfielder in the world last season. 6 goals and 12 assists as City strolled to the Premier League title make for a strong case, but injuries and a quiet start to this season don't make him a favourite this year.
Who's got your vote for the award this year? Let us know over on @jdfootball and make sure to stay locked in for all your footy needs!
Next Article
JD OFFICIAL | May 16, 2023
Champions League of Everything: Episode 12