Want to switch it up this Easter? Up your gifting game and get your friends and family the ultimate gift from JD!
Easter is the official mark of Spring and the weather is finally heating up. Sounds like the ideal time to switch up their wardrobe for the season!
Crackin' Gifts
Stuck for gift ideas? With so much to choose from, we totally get choosing the perfect gift can tough! Why not put the decision in their hands with an eGift card? Sent via email or text, the JD eGift card goes straight to the recipient, letting them choose exactly what they want this Easter.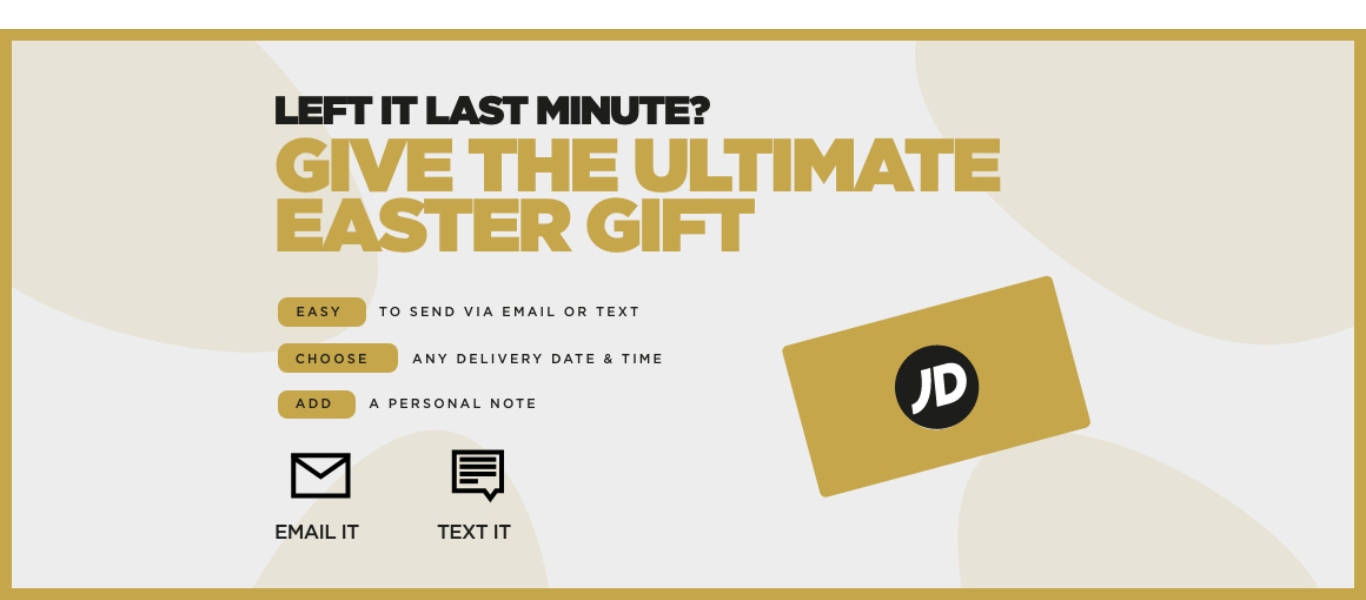 Let 'em pick up something they love from one of their favourite brands!
Want to see some mega Easter looks? With new stuff landing daily, check out the latest online now! ??
Next Article
JD WOMEN | November 2, 2023
Healthy Recipes We're Feeling