Humpday has hit and we're taking your week up a level with a brand new ep of our 'In the Duffle Bag' podcast. Following up a mega ep from Young T & Bugsey, Season 4 continues with a whole new guest.
That's right, In the Duffle Bag is back with a bang and our guy Chuckie is hosting some of the biggest names in music, sport and more! In episode 4, he's meeting AJ Shabeel for the first time.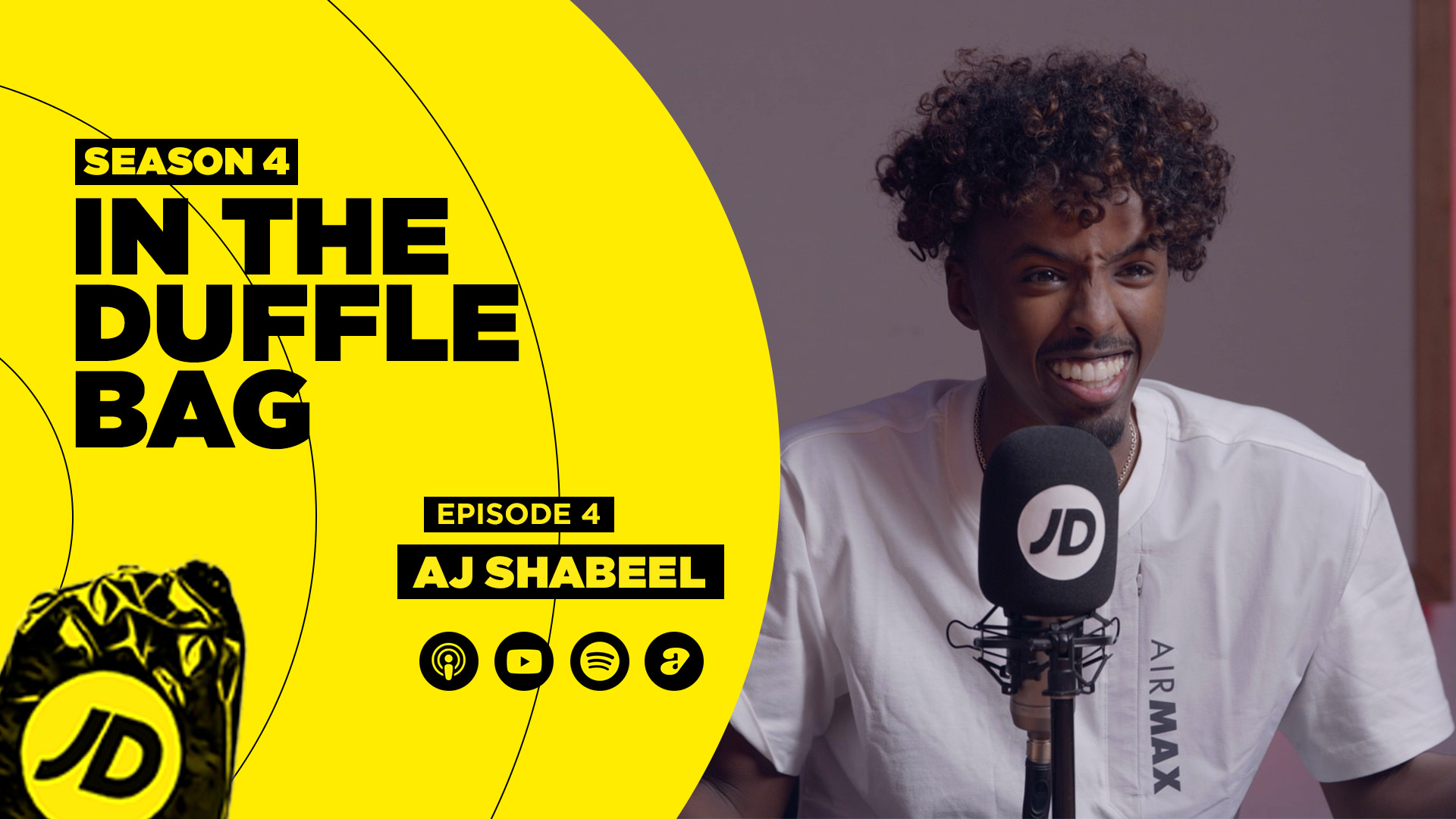 Episode 4 – AJ Shabeel
In the latest ep, Chuckie sits down with YouTuber AJ Shabeel (@ajshabeel). Talking about everything from football to starting to make videos, the guys cover what it was like moving to London as a kid, how Chunkz was the one that got him into YouTube, plus loads more! Tune in and catch it all now.
"He was teaching me the wrong way to work"
Catch episode 4 with AJ Shabeel on iTunes, Spotify and Acast now!
Missed the start of the season?! Head over to iTunes, Spotify and Acast to catch up on eps with the likes of Usain Bolt and more, and stay locked in for the next ep of In the Duffle Bag.
Next Article
JD SPORTS | October 23, 2023
This Week: Benn v Algieri