Let's go girls! It's International Women's Day, and we're here to hit ya with our fave strong independent women across the globe, inspiring you to be your best self always!
It's 2019 and women's equality is beginning to be taken more and more seriously. From sports to fashion, literature to music, women's voices are getting louder and it's time to be HEARD!
England Netball Squad
Women have been dominating this year with some absolute POWER moves, and the English Netball Squad is DEFINITELY up there. Defeating the odds by keeping the energies high and battling to the very end, our gals bagged Gold in the 2018 Common Wealth Games against Australia over on their own turf ?
Ariana Grande
Although 2018 was one heck of a whirlwind for the gal, Ariana Grande has well and truly hit! This year Ari smashed the Billboards and got us right in the feels with her new album, Thank u, next. Leading by example, Ariana has worked with Barkbox to rescue our four-legged pals and has previously sponsored dog adoptions while on her 'Honeymoon' Tour.
More importantly, Ariana swept up Best Pop Vocal Album with 'Sweetener' and Best Pop Solo Performance with 'God Is A Woman' at this years' Grammy's. Crowned 2018 Woman Of The Year, we can all come together and agree that quite frankly, she deserves it.  (☁️ She even has her own Starbucks collab ☁️ – goals?!)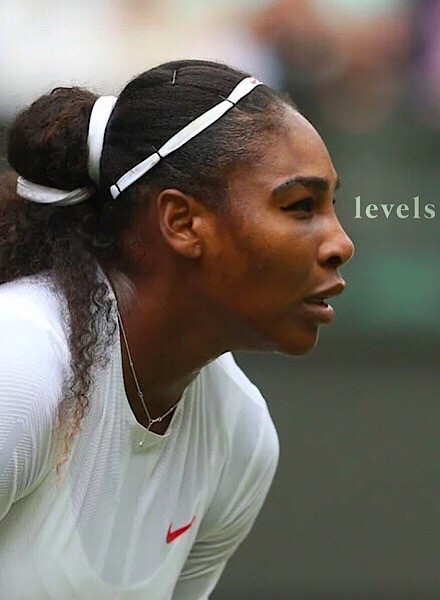 Serena Williams
And would we even start to cover empowering women if we didn't mention the QUEEN?! ? One of the first names that pops into your head when we say strong women is probably Serena Williams, (duh).
Hailed as one of the best tennis players ever, 23-time Grand Slam Champion began her journey to becoming one of the biggest faces in tennis history from the age of 4. Her father, Richard, started coaching her and her sister Venus Williams (fantastic genes, huh!), and the rest is history.
Kylie Jenner
It's pretty hard to avoid the Kardashian klan these days. But if there's one member we should give a nod to, it's Kylie Jenner. Becoming the world's youngest billionaire, while being a top mum to Stormi, she's pretty impressive. With her name all-over our magazines, clothes and even make-up bags, Kylie even sported the Falcon in the latest adidas Originals campaign.
Jorja Smith
If there's one gal that has been making waves in the past year, it's Jorja Smith. Nominated for both Mercury and Grammy awards, J Money finally proved her incredible talent by picking up the 'British Female Solo Artist'  award. Not only that, but she totally stunned us with her performance of 'Don't Watch Me Cry' at this year's BRITS.
Appearing in endless collabs with some mega names including Drake, Kali Uchis, and Stormzy, Jorja is set to storm in 2019. We're yet to find something Jorja doesn't look 10/10 wearing, (tips to her insane stylist Leah Abbott). But after becoming the face of the Air Force 1 Sage, you can rep a sneaker to slay her way! ?
We're 100% looking forward to gals dominating 2019! After all, who run the world? GIRLS! ?♀️?
Next Article
JD WOMEN | October 20, 2023
All About the Girls