Manchester City were confirmed the Premier League Champions, following Manchester United's shock home defeat to the divisions' bottom side West Brom.
Just one week after Manchester United's stunning comeback denied their rivals a derby day title celebration, Jose Mourinho's team put in a lifeless display at Old Trafford and were beaten by Jay Rodriguez's 73rd minute header.
The Citizens had earned their top-flight record equalling 28th victory when they dispatched of Tottenham, 3-1, on Saturday evening at Wembley, and still have five games to play.
The Sky Blues had a week to forget, losing three-games in a row: twice to Liverpool, who dumped them out of the Champions League, either side of their derby defeat.
But when the dust settles on the 2017-18 season, Manchester City can reflect on a dominant title run, which was all but decided before Christmas. Unlike Chelsea last year, and Leicester City the year before, Pep Guardiola's men have won the title whilst negotiating the demands of Europe's premier club competition, and in addition to claiming the Carabao Cup.
With their third title in seven seasons and fifth overall in England's top-flight, the Guardiola reign has officially arrived.  Their 18 consecutive wins during the season set a Premier League record in a title charge in which they have beaten every other side in the division at least once.
The Spanish manager has now won seven league titles in nine seasons as manager, having previously won three with both Barcelona and Bayern Munich.  Even if the foundations were in place when he arrived, this might be Pep's greatest league title victory.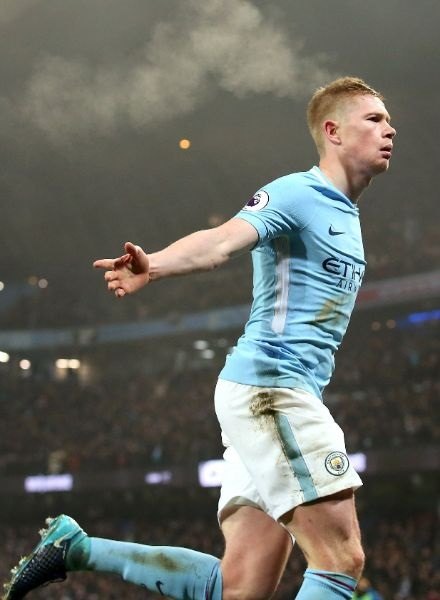 During a disappointing debut trophy-less season, Guardiola was questioned for his persistence in a style of play that refused to adapt to their opponents' strengths. And this season the Spaniard has been rewarded for sticking to his principals, as his team become the top team in the country.
Liverpool's recent Champions League victory over City highlighted the defensive flaws that still need to be addressed if the Sky Blues are to conquer Europe.  Throughout the season, City's possession based style of play has protected their defence from being exposed.
Having invested approximately £50m on John Stones and Kyle Walker, Guardiola added Benjamin Mendy (£52m) and Aymeric Laporte (£57m) to address his side's Achilles' heel.
With his team likely to continue to improve, there is no reason why they can't go on to become one of the best teams in Premier League history.  They have already raised the bar, and maybe only they can exceed it.
Next Article
JD OFFICIAL | March 15, 2019
Coming Very Soon to JD! Rascal