Needin' your inspo fix?! DW besties, we've got you.
You already know it's that time again! We've hand-picked our fave influencer 'fits, flexing their latest JD hauls! And this time around, we're comin' in hot with an adidas Originals Edit.
That's right, we're feeling the 3-Stripes energy big time, and in case ya didn't already know, it's been alllll over IG! Check out how these Instagram gals are styling up their pieces, with all the adidas outfit inspo right here.
Don't forget, we love seein' how your pieces get styled, so make sure you're using the hashtag #MeInJD and tagging @JDWomen!
See somethin' ya like? We've linked all the 'Fit Check 
 deets below!
@jademacj
Lookin' for 3-Stripes styling inspo? Jade has you covered. She's bringin' a pop of colour with her classic coach jacket, delivering a sporty edge to this Summer-ready 'fit. And nothin' says sunshine like a pair of crisp white kicks 🤍 we're lovin' the Rivalry lace ups!
'Fit Check 
adidas Originals 3-Stripes Coach Jacket
@sarahhashcroft
Cool 📝 girls 📝 wear 📝 adidas! 📝 Sarah's keepin' it clean with this monochrome look – it's the oversized blazer and sneaker combo for us 🙌. These retro Rivalry treads are a huge go-to atm, with stacks of colourways to choose from, too!
'Fit Check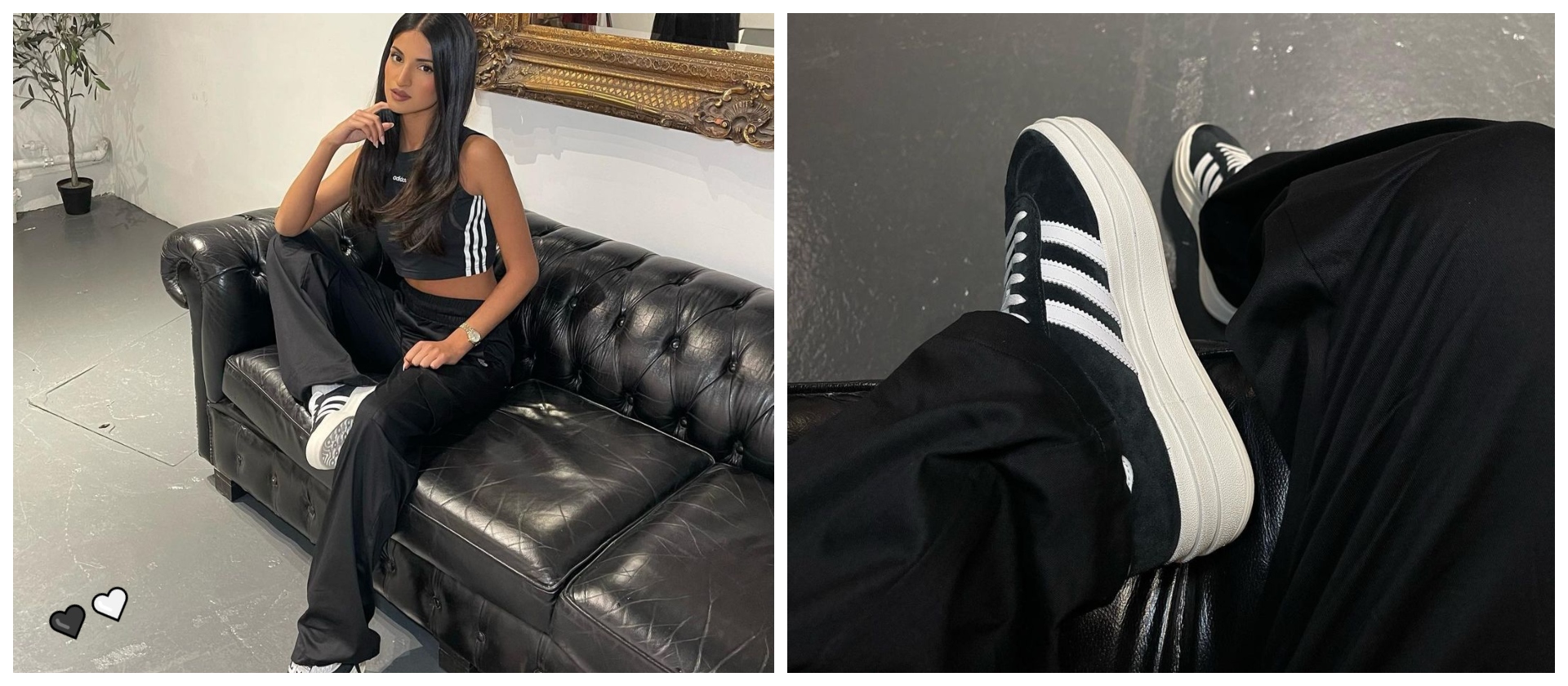 @kimmmann_
H to T 3-Stripes? Big mood. Kim's keepin' it fresh with this all-black 'fit from adidas Originals. A sleek cropped tee paired with her wide-leg cargos is givin' all the street-ready vibes, with classic sportswear DNA every time. The finishing touch is the iconic Gazelle Bold sneaker! We're all about elevating the OGs, and that's exactly what the Gazelle Bold does 🖤
'Fit Check 
adidas Originals 3-Stripes Tank Top
adidas Originals Wide Cargo Pants
View this post on Instagram
@maismoss
It's no secret that the UK weather can bit a little…. unpredictable. Good job Maisie's adidas 'fit works every time! The quarter-zip sweat gives off-duty vibes, ready to layer whatever the weather. And paired up with her sporty wide-leg woven cargos for a street-inspired feel, it's a 10/10 from us 🙌. She's signing off with adidas Originals' Forum Low silhouette, straight from the '80s archives!
'Fit Check 
adidas Originals Colorado 1/4 Zip Sweatshirt
adidas Originals Wide Cargo Pants
Wanna level up your looks?
Be sure to check out all the hottest new drops for women on our dedicated page for gals, as well as shop the latest looks right here. 'Til next time…
Next Article
JD SPORTS | October 16, 2023
Where are the Best Boxing Gyms in the UK?