Last Sunday, we linked up with Nike for the ultimate day of fitness feels! We picked up our tights, pulled on our Nike sports bra and headed to JD Gyms to celebrate their latest bra launch; Move More with JD.
We hosted not one, but two exclusive workshops with fitness gals Siobhan (@wilsoncoachinguk) and Gina (@reginaeigbe).
Wanna' know what went down?! We've got you right here ⬇⬇
Taking over JD Gyms, Salford, we transformed the studio and changing rooms with all things Nike!
We packed JD duffle bags with Nike treats – with yoga mats, apparel launder (@dfns.official) and even the dreamiest flowers from florist, My Lady Garden (@myladygarden). The bags were filled with ALL the gym essentials.
Comfort AND confidence are key and the girls geared up in Nike's latest sports bras and tights so they were feelin' ready to move!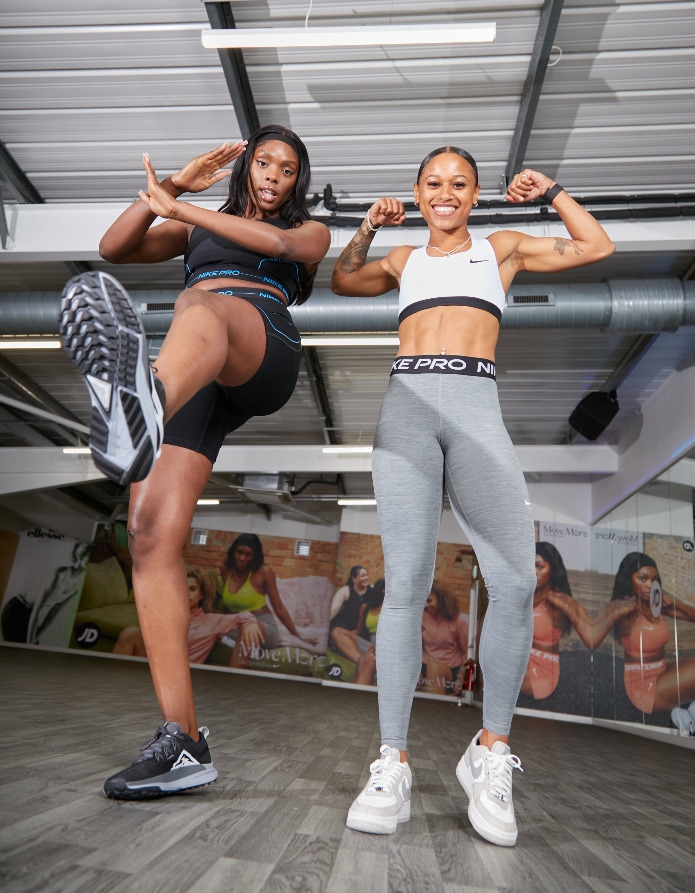 On Sundays We…Sweat 💦
First up, dancer, choreographer and TikTok Queen, Regina (@reginaeigbe) led the squad in a dance workshop. With big tunes and loads of moves getting us workin' up a sweat, Gina taught us an entire routine.
Then it was time for a cool down! During the break, we refuelled and rehydrated with a healthy lunch and drinks from The Green Lab (@thegreenlabnq) – think protein packed salads, ultra-fresh smoothies, wellness shots and more (our fave was the pronut aka. A protein donut!) 🍩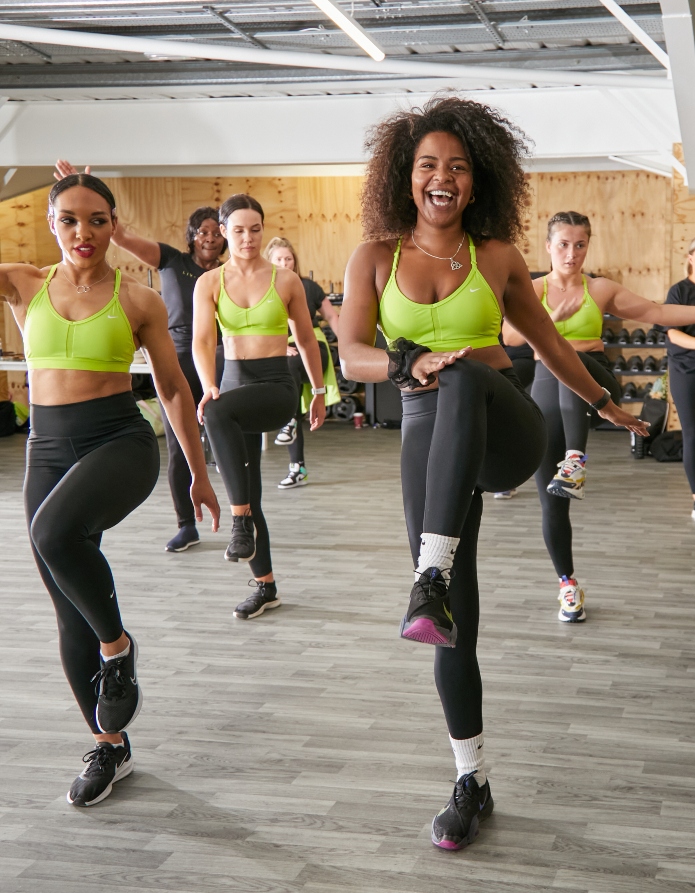 Then it was time for round 2! With a fresh group of gals ready to go, footballer and PT Siobhan (@wilsoncoachinguk) took to the studio for an intense fitness sesh.
All about raising those heart rates, Siobhan's workshop took the class through a warm-up, followed by a high-intensity fitness session. With squats, lunges, punches and more, we were seriously put through our paces. The Nike cooling towel was our BFF!
Once we'd powered through and our energy levels were running low, we wrapped up the day with lean treats, organic cold pressed juice and more from The Green Lab!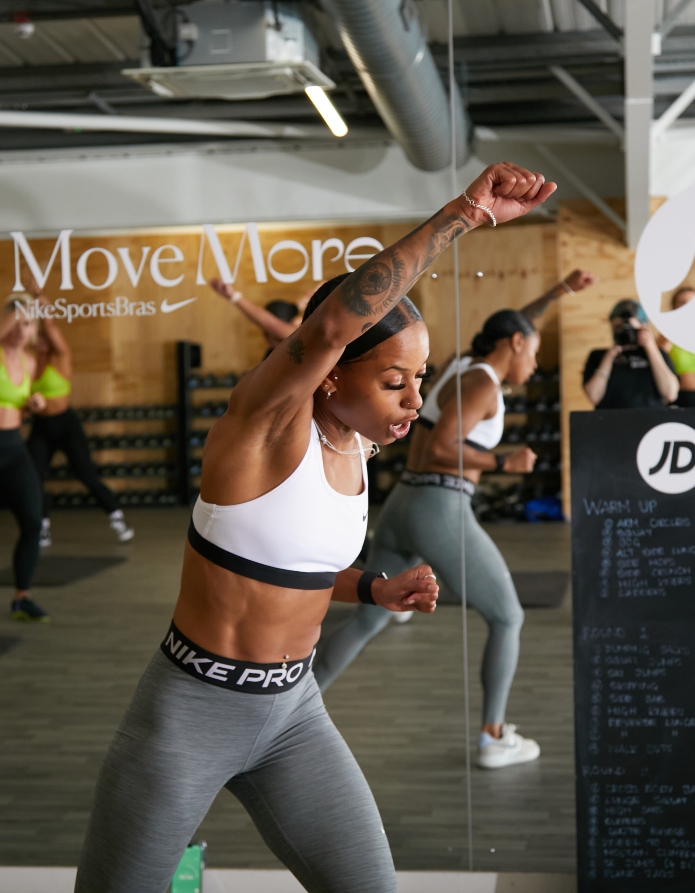 Wholesome Sundays never looked so good.
Feelin' inspired to 'Move More'? Keep comfy and get motivated with the latest fitness essentials from Nike right here! ✔️
Next Article
JD FOOTBALL | October 17, 2023
Check Out The Leeds United 2022/23 Home Kit