It's date night for the boyfriend tee! All about the oversized, comfy vibes and catching eyes…these tees guarantee to be the centre of attention. Bringing a relaxed, boyfriend fit and a bold print or colourway, they're dominating the style scene. Givin' ya comfort aaaaall day long, you got yours yet?
Take a look at these and find your perfect match ?…
You Fila-ing A Long Sleeve?
Autumn ready, comfy as ever and 100% Cotton, this Fila Long Sleeve Boyfriend Tee is perf'. In a bold white or standout yellow colourway, you can rock up anywhere in complete comfort. Have a fling with Fila when you match this tee with skinny jeans or rep some chilled out track pants for laidback style every day.
Nice Slice of Nicce
Nicce have all the essentials to set your day up right! Oversized for unbeatable comfort and equipped with a classic crew neckline, this Nicce Slice Logo Boyfriend Tee is a MUST if your style is takin' it back to basics this summer. Like your fave slice of cake, a classic Beyoncé tune or a Nandos – this is something you can't live without!
Tape It Till You Make It – Champion Tape Tee
Shoulder taping, standout colourway and oversized branding, this Champion Tape Boyfriend T-Shirt has it all. Just like your last holiday fling, this Champion tee is all the summer vibes you can't live without. Tape shoulder detailing isn't the only thing catching eyes with this tee, it's all about the iconic Champion script logo that's sayin' STYLE QUEEN HAS ARRIVED!
Box-to-Basics With The North Face
Bringing it right back to basics with a statement box print, bold black colourway and oversized fit, you ain't gonna wanna miss out on The North Face Box Logo Boyfriend T-Shirt. Fresh off The North Face runway and arriving in an unmissable black colourway, this one's for training hard and partying harder! ?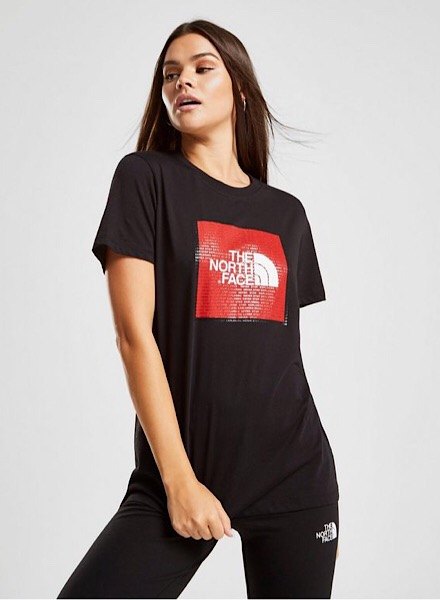 This season, oversized is deffo taking the prize – Is ya wardrobe stocked up?
Next Article
JD WOMEN | October 17, 2023
Seasonal Style: Tips from the Influencers