Your Crocs just got an upgrade with the latest JD-exclusive Varsity pack! Infused with collegiate vibes and old-school energy, check out the brand-new drop here.
Crocs is spinnin' the focus onto a long-standing top trend with the launch of its latest Varsity pack, featuring a fresh new Jibbitz pack and the iconic
Classic Clog.
Bringing all the heritage feels to your footwear game, take a look at the Crocs Varsity pack, exclusively at JD!
Class Of '23 🏆📓
Inspired by classic American sports vibes that take cues from the track and field, the Crocs Varsity pack brings all the college campus feels.
It features the iconic Classic Clog in a Bone colourway, made with spongy, lightweight Croslite material for that signature Crocs comfort. Ideal for off-duty days and laidback link-ups, the Classic Clog is the go-to for this Summer season.
When you cop these Classic Clogs, you'll get a varsity-inspired pack of Jibbitz charms included! Bringing some OG Americana energy to your look, the pack features a selection of six charms including a Foam Finger, Coffee Cup, American Football and a NYC Wordmark.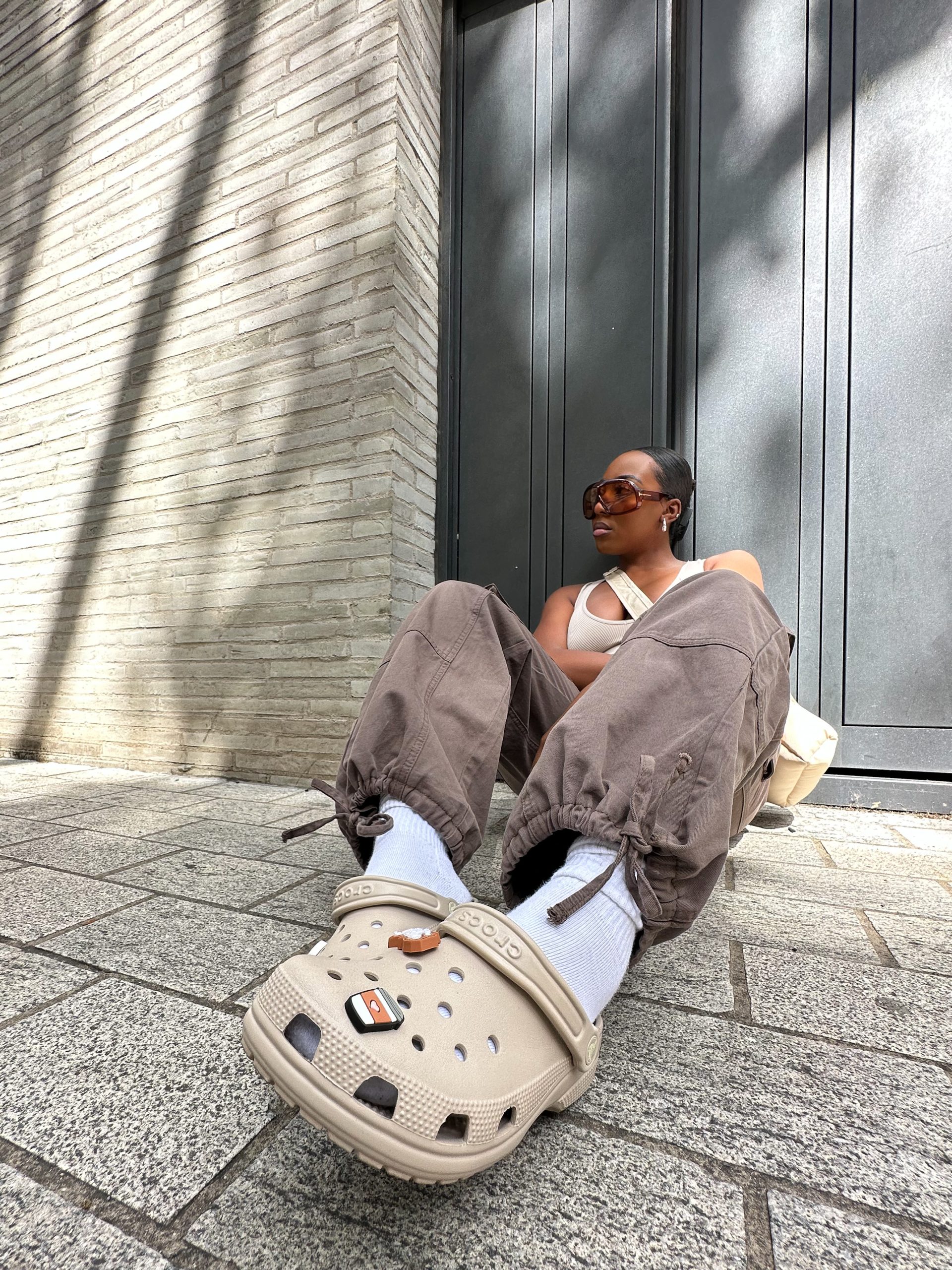 Most Crocs silhouettes are finished with breathable ventilation ports that work to keep the air flowing and remove any dirt or debris from inside. These ports also double up as the perfect spot to plug in your Jibbitz charms!
Need more deets on all things Crocs? Check out our Ultimate Guide here!
The iconic Classic Clog brings a chilled vibe when you step out to the streets. Keep the laidback energy flowing when you style them with cosy joggers and leggings, or take cues from @missdemsxo with her Crocs style as seen on IG. She's paired her Classic Clogs with street-ready cargos for a utility-inspired edge, keeping the neutral tones flowing for a go-to look.
You can only get your hands on the Varsity Jibbitz charms when you purchase the Bone Classic Clog, too, exclusively at JD!
Sound good?
Cop the Varsity Classic Clog, and check out our full Crocs collection online right now!
Next Article
JD WOMEN | October 23, 2023
Back to School? Level Up!