It's FINALLY Summer holiday season! Headin' away? Don't sweat about what to pack, we've picked out all the essentials you need to elevate your holiday looks.
Whether you're jettin' off to soak up the sun or keeping close to home with a staycation, you always need new holiday 'fits! From everyday staples, poolside picks and sunny season footwear, we've got you covered, gal.
It's been heating up in the UK, and the Summer feels are flowing, big time! So, get your flights booked and your suitcase packed with all the holiday essentials you need right here.
H20 Just Add Water 🧜‍💦
First things first – swimwear.
Make a splash in our range of bikini sets and one-piece swimsuits. Check out sports-inspired styles from the likes of Nike and adidas, as well as sleek and chic cuts that put fashion first from Calvin Klein and Pink Soda Sport.
Not stoppin' there, shop a selection of modest styles and cute cover-ups and wrap-skirts to freshen up between swims.
Go bold in bright colourways and patterns that look perf whether you're lounging by the pool or diving into the sea. Take note, gals – swimwear is a MUST for your suitcase!
Bring The Heat(wave) ☀🌡
Okay, okay… sometimes it's not all about the beach. When you're heading somewhere new, you've gotta get out and explore!
From takin' in the ancient ruins in Rome to stomping the busy streets of Barcelona, level up your sun-ready style with stacks of Summer looks for every destination.
Pair slim-fit crop tops with woven or cargo shorts for a street-ready vibe, ideal for keeping cool when you're seeing the sights.
Of course, a strong T-shirt game can always come in handy – with an oversized tee and cycle shorts bein' the go-to 'fit all Summer long.
Don't sleep on the staples when it comes to levelling up your holiday style!
Day To Night 🌅🍹
We'll set the scene… a beachfront terrace, a frozen cocktail with a tiny umbrella in it, and your fave food en route.
Sound good? That's the kinda night that would really match with dresses and skirts.
For easy feels when the sun's beating down, opt for a laidback T-shirt dress with cool-girl classics from the likes of adidas Originals and New Balance.
If you're lookin' for something a little dressier, think a slim-fit style from Pink Soda Sport or Juicy Couture.
Pedicures Pending 💖✨
Sandals and sliders are the ultimate holiday essentials, and we've got stacks of newness to take in your suitcase. From Birkenstock's iconic Arizona and Boston styles to beach-ready sliders and flip-flops from Nike and Havaianas, we've got your holiday rotation covered.
Of course, nothing says sunshine like a FRESH pair of kicks.
Triple white trainers have to be a Summer staple, think your signature Nike Air Force 1 and adidas Originals Forum silhouettes for a sporty look on your hols.
Classics from Converse and retro-inspired styles from New Balance are always a solid pick, especially for city breaks when your step count can get pretty high!
Whether you're after beach-ready sandals or classic trainers, there are loads of Summer sneaks to  choose from here.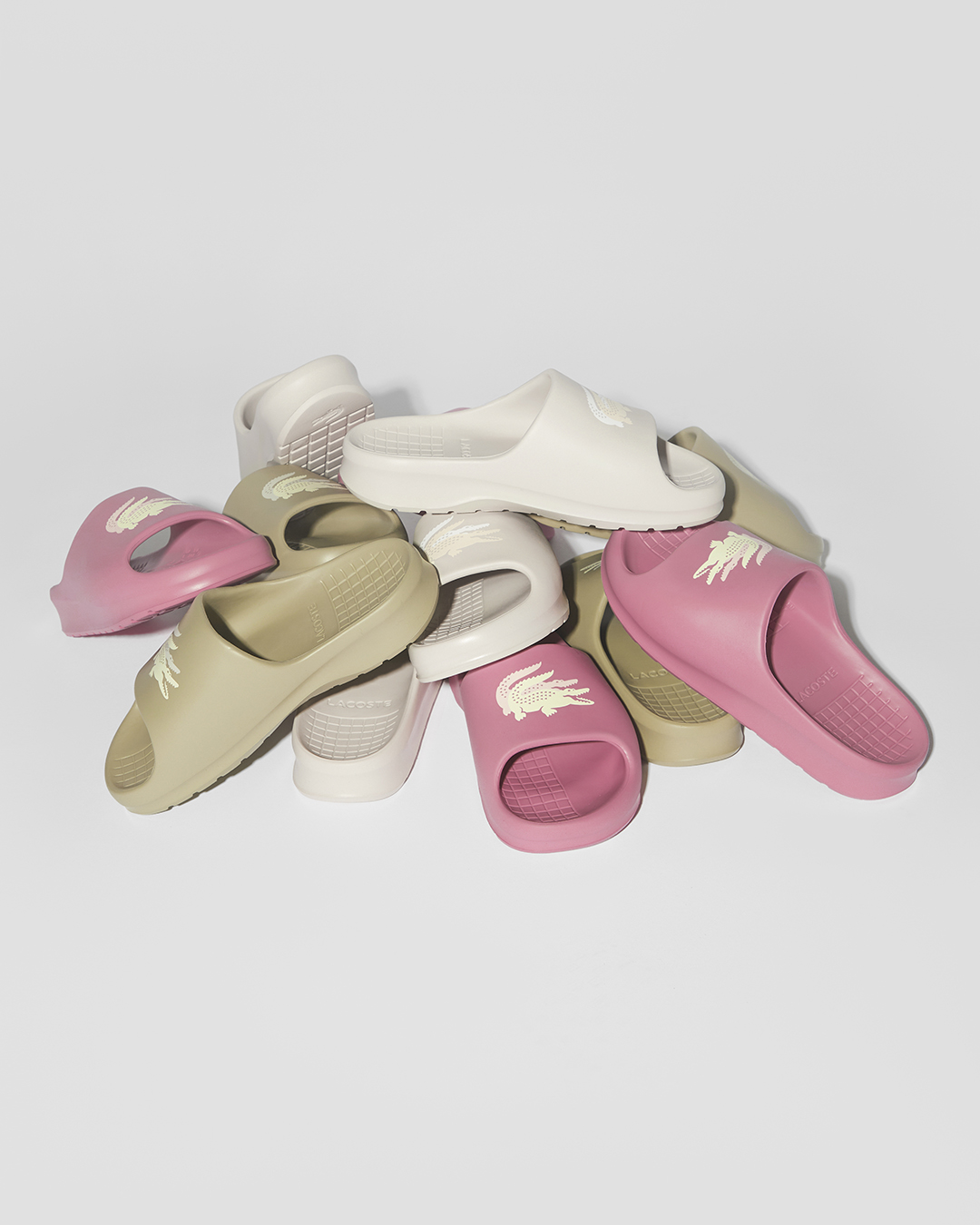 Squeeze These In Your Suitcase 🕶🧢
Time for the finishing touches!
Squeeze in stacks of small-size add-ons, like sunglasses that throw big shade, as well as loads of caps and bucket hats to keep your head covered.
Shop hip packs and cross-body bags to keep your smaller essentials safe when you're out and about, or cop a roomy backpack or duffel bag ideal for carrying your stuff around on a city break.
It's the little things that make a big difference, so don't forget to complete your 'fits with our collection of women's Summer accessories!
Ready For Take Off? 🧳🛫
Summer holiday staples are FLYIN' off the shelves, so make sure you're bagging all your faves!
Level up your vacay looks with our complete collection of clothing, footwear and accessories, just for the gals. Shop everythin' you need in the Summer Edit right here!
Next Article
JD FOOTBALL | October 17, 2023
Celtic FC 2023/24 Away Kit