Mega babe alert. Meet Belle Lucia (aka belle_lucia), just the hottest model in the game RN. We managed to steal 5 minutes of her time at our SikSilk photo-shoot to get the low down on her influencer lifestyle.
Tell us a bit about yourself…
Well my name is Belle, I grew up in Australia and I live in Sydney. My Dad is Portuguese and my Mum is German!
How did you first become a model?
I started modelling when I was 14, I got scouted online! I used to attend castings and jobs after school, I focused on my studies and only started modelling seriously 2 years ago.
When did your Instagram start getting attention? Was there a post which triggered this?
It was actually a selfie which then went viral! From that post I got a lot of messages and this helped open up the doors to full time modelling.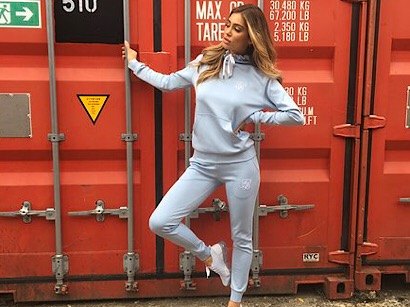 What does your typical day look like?
Every day is different! I work with different companies and this means I get to travel around a lot. I love travelling, my favourite place ATM is Japan!
Is modelling your only passion?
Nursing is also a passion of mine! I completed three years of university to get my qualifications, I think I may end up going back to nursing in the future but ATM modelling is my main job. I also love travelling so this is definitely one of my passions.
Any tips on how to snap the best Instagram pic?
Good lighting is everything! Natural day light is the best. Also just be creative, there's no rules -be yourself and don't take it too seriously!
Shop Belle's SikSilk look now @JD – not forgettin' some FILA Disruptors to finish up ya 'fit.
Next Article
JD SPORTS | October 20, 2023
World Cup Preview: The Three Lions vs Los Canaleros