Last night, we transformed The Village Underground in Shoreditch, London, into our #JDStreet!
Takin' inspo straight from our iconic Christmas ad, we invited a number of the guys and gals from the ad, plus loads more VIP guests to take it all in!
To top it off, we streamed the exclusive event LIVE on our TikTok channel, @jdofficial, so make sure you're following!
Didn't catch any of the night?! Check out the lowdown on everything right here…
Show-Stoppin' Stands
As seen on the ad, we even brought our #JDStreet shops to life!
Not got a trim in time?! Our famous faces could book themselves in for a fresh shape-up or custom braids at Jama & Dapaah's, makin' sure they're on-point for the night.
They could even get custom kicks made for them at our signature store, Jumped Up Dreams – King of Customs! Our gal Chloe Burrows was spotted kitting out her 3-Stripes style with head-turnin' sneakers.
Not stoppin' there, we were serving up all kinda' mouth-watering treats from Shaybo's Spicy Special and Bellingham's Buffalo Fries at Jerk & Dumplings, to the Choc On The Block Milkshake and Maya Strawberry Jam-a Donut at Jammy Donuts! Feelin' thirsty? Our gang could grab their fave drinks from Juicy & Delicious.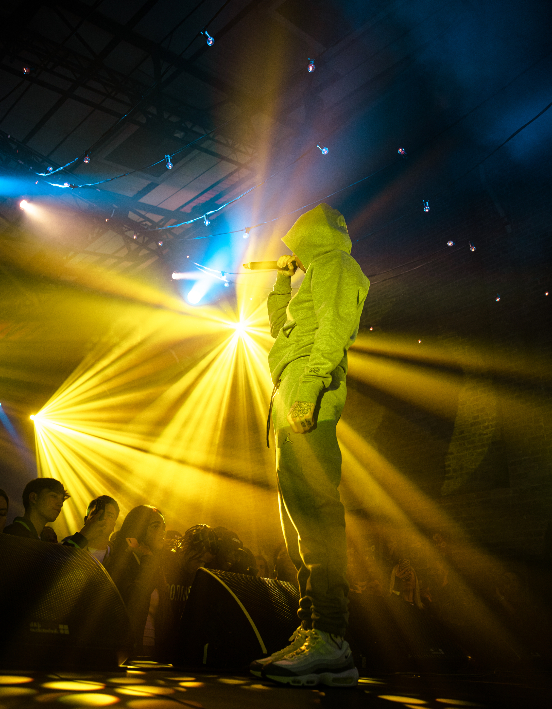 Shaybo, Young T & Bugsey and Central Cee performing!
Huge Tunes!
Makin' waves across the night, Tobjizzle and Moyo were our special guest hosts as they introduced each act on stage for the action-packed evening! Getting the crowd going wasn't a problem, as we had mega performances from some of the biggest names in the game RN!
Young gun ArrDee kicked off the night with signature floor-fillers, followed up by Nottingham's finest hip-hop duo, Young T & Bugsey! Queen of the flow, Shaybo, got StevvoTheMadman and Lippy on stage with her, before headline act, Central Cee, finished off the night with banger after banger!
Behind the scenes it was all happenin' too! JD-regular Joanna Chimonides was joined by Moyo and Tobi as they got chattin' to our guests about their fresh JD 'fit and how good the night was.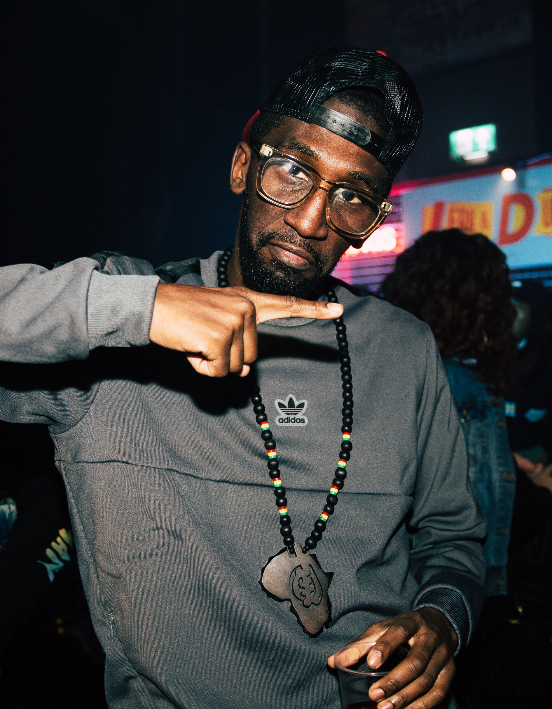 Specs Gonzalez and our host Tobjizzle lovin' the tunes!
The night was full of fire 'fits, serious shapes and good vibes all round! For loads more exclusive events and sneak peeks of the night, stay locked into all our socials and YouTube channel, @jdofficial.
Next Article
JD FOOTBALL | October 23, 2023
This Wednesday: Arsenal v West Ham