Stop what you're doing! We've just dropped a brand new episode of Champions League of Everything and this time, we're switching it up…Episode 13 just landed and it's a boxing special ft. our guy, AJ!
Champions League of Everything is the ultimate debate show! In each ep, a panel of familiar faces and a special guest host debate and discuss a particular topic; big or small! Expect heated arguments and a whole load of banter along the way. You don't want to miss it!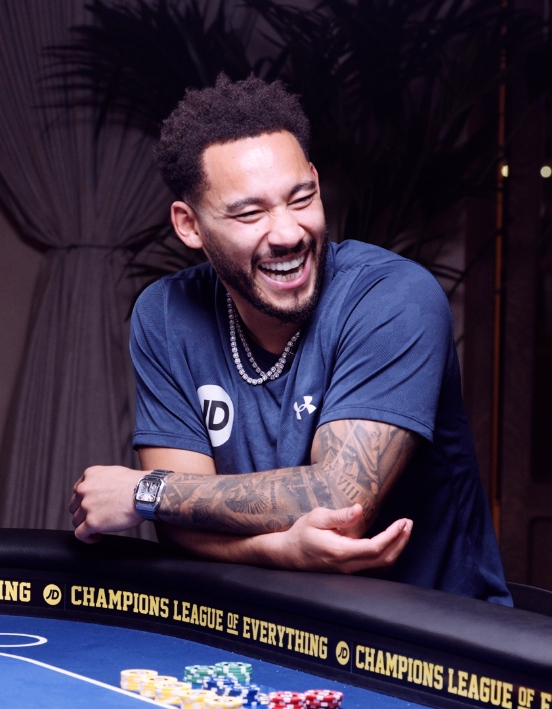 Episode 13
In the latest ep, Savage Dan (@savagedan10) is sitting in the hosting seat. For the boxing special, he's joined by none other than our guy AJ (@anthonyjoshua), as well as JD OG's Stevo the Madman (@stevothemadman1), Josh Denzel (@joshdenzel) and Specs (@specsgonzalez). They're gathering around the table to debate their favourite fights of the century! From Wilder vs Fury, to Joshua vs Klitschko…who's got your vote?
Check out episode 13 right here ⬇️ ⬇️
Missed the last ep? Catch episode 12 here, where Chuckie and the guys discuss the Most Important Song!
For all our hit series' that feature the likes of WillNE, Specs, Chuckie and loads more, make sure you're subscribed to our YouTube channel, JD Official
Next Article
JD FOOTBALL | October 23, 2023
This Sunday: Chelsea v Manchester United