Lookin' to show your support for The Toffees when they're on the road? Then you'll wanna' cop the all-new Everton FC 2022/23 Third Kit by Hummel that's just landed.
Everton is a club steeped in history and fans are proud to follow The Blues. Founded in 1878, the club first went by the name of St. Domingo's FC. The reason for this was so that the congregation of St. Domingo Methodist New Connexion Chapel would be able to play sport throughout the year.
They're often known as The People's Club, and for good reason. A year later, to include those outside of the congregation that wanted to play, the club was renamed to Everton.
Essential for English Football
In 1888, they were one of the founding members of the Football League. Since then, they've competed in the topflight of football for a record 118 seasons.
To this day, Everton compete at the highest level in the Premier League. Their season didn't get off to the start that they'd have liked. They'll be hoping that the rest of the season will be as bright as their third kit!
Landing in a traditional Yellow colourway, this shirt has a crew collar with a Blue trim and short sleeves for a classic cut. Made with 100% recycled plastic bottles, the poly knit fabric is lightweight and ultra-smooth for all-day comfort on the training pitch or in the stands.
Embracing the City
Taking inspiration from legendary Merseyside heritage, the crest is a silhouette of the Everton Lock-Up, which is also nicknamed Prince Rupert's Tower. With repeat printed graphics of the landmark to the front, the shirt is finished up with Hummel's iconic chevrons to the sleeves and bee logo to the chest.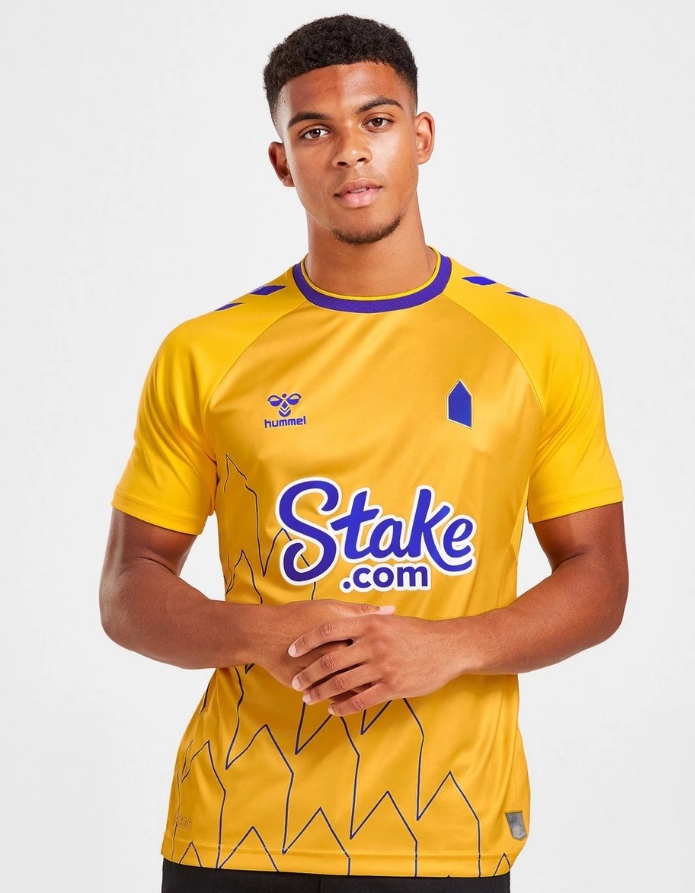 The matching shorts are light and breathable and are equipped with an elastic waistband for a snug, supportive fit on and off the pitch.
Let people know you're passionate about The School of Science by coppin' the Everton FC 2022/23 Third Kit here. Deck out the 'fam! This kit is available men's, women's, and kids'.
Follow @JDFootball for all the latest news around Everton and get access to loads of exclusive content.
Next Article
JD WOMEN | September 20, 2023
#MeInJD: The Hottest Picks