Seven Manchester United players that played in the Sir Alex Ferguson era are set to return to Old Trafford for the 7th edition of Soccer Aid.
Wes Brown, Phil Neville and Michael Owen will line-up for the England XI, whilst Edwin van der Sar, Jaap Stam, Juan Sebastián Verón and Eric Cantona will take the field for the World XI in the charity showpiece event.  Ahead of the game, we take a brief look at the returning seven players' United careers.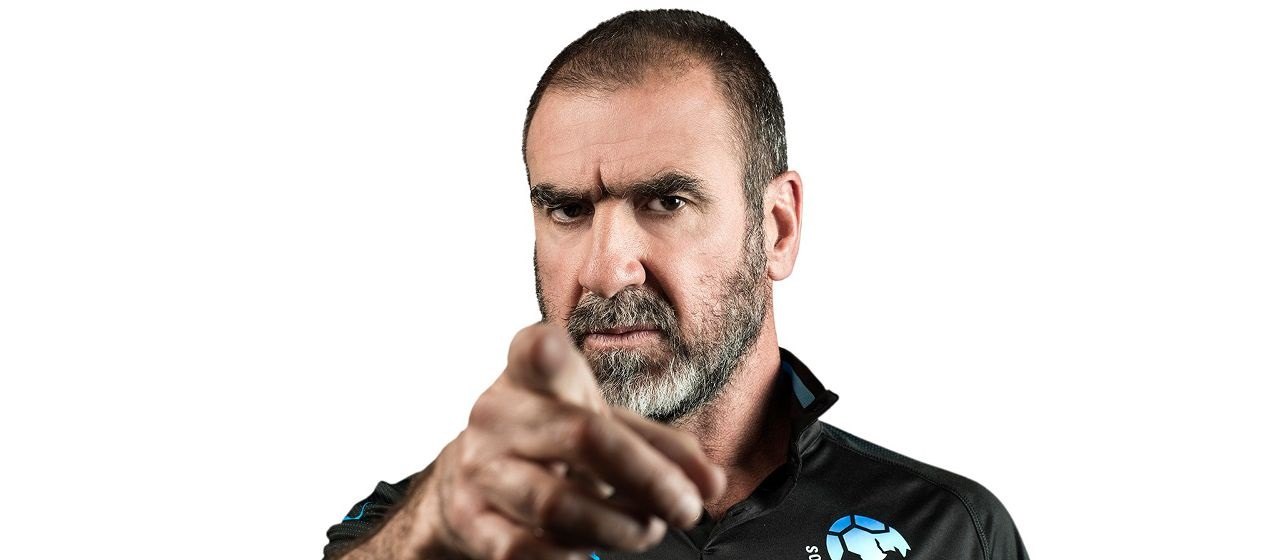 Wes Brown (362 app / 5 gls)
Twice recipient of the Jimmy Murphy Academy Young Player of the Year award, Wes Brown was a strong reliable defender for Sir Alex, featuring in 14 seasons for the Red Devils.
Although he could never break up the formidable Nemanja Vidic and Rio Ferdinand partnership, Brown proved to be a reliable right-back in Man United's 2007-08 Champions League winning team; making 52 appearances that campaign, as well as crossing for Cristiano Ronaldo's header in Moscow.
5 x Premier League
2 x Community Shield
2 x FA Cup
2 x League Cup
2 x Champions League
Phil Neville (386 app / 8 gls)
The younger of the two Nevilles, Phil escaped a history defining moment, after conceding a penalty against Arsenal in their 1999 FA Cup semi-final replay. Peter Schmeichel saved the spot kick, Patrick Vieira gave the ball to Ryan Giggs, and the rest is history.  A serviceable utility player, Phil will also be remembered for his comical step-overs and putting Vieira in his pocket at Old Trafford in 2002.
6 x Premier League
3 x Community Shield
3 x FA Cup
2 x Champions League
1 x Intercontinental Cup
Michael Owen (52 app / 17 gls)
A legendary striker for arch-rivals Liverpool, Michael Owen went to Old Trafford for a Premier League medal and won one. His impact was minimal, but Owen's last-gasp derby winner in 2009 was worth the transfer alone.
1 x Premier League
1 x Community Shield
1 x League Cup
Edwin van der Sar (266 app)
One of Sir Alex Ferguson's biggest headaches at Old Trafford was replacing Schmeichel. The Dutch custodian proved to be the antidote. His save from Nicolas Anelka's penalty secured Manchester United their third and most recent Champions League title.
4 x Premier League
3 x Community Shield
1 x FIFA Club World Cup
1 x League Cup
1 x Champions League
Jaap Stam (127 app / 1 gl)
The Dutchman's arrival at the beginning of the 1998/99 season was the catalyst for Manchester United's unrivalled treble winning season. He was voted the best defender in Europe for two of his seasons at Old Trafford, and long after his transfer to Lazio, Sir Alex admitted he had sold Stam prematurely.
3 x Premier League
1 x FA Cup
1 x Champions League
1 x Intercontinental Cup
Juan Sebastian Veron (82 app / 11 gls)
The Argentine was known as the 'Little Witch' after his father, who was nicknamed 'The Witch,' during his playing days. Sir Alex was looking to improve his already perfect midfield of David Beckham, Paul Scholes, Roy Keane and Giggs, but Veron ultimately upset the balance.
Despite displaying his unmatched range of passing, he was sold to Chelsea after just two seasons, for over half of the British transfer record fee United paid. He did still win a Premier League medal though.
Eric Cantona (185 app / 82 gls)
The true value of 'The King' cannot be quantified by a few words. He was the game changer that helped end a barren spell of 26 years without a league title.  He also nurtured the inexperienced Fergie Fledglings.
In 1995/96, his goal at Newcastle, and all of his other decisive goals in that campaign, helped chase down a mammoth Newcastle lead, which left Kevin Keegan at the end of his tether.
The strut, the collar, the flair, the five seasons and four league titles, including two Premier league and FA Cup doubles. Always the man for the big occasion: his FA Cup final goal against arch-rivals Liverpool will long live in the memory of the Old Trafford faithful.
4 x Premier League
3 x Community Shield
2 x FA Cup
Next Article
JD WOMEN | March 15, 2019
#GirlsThatGo: Meet @georgiamaysalamat